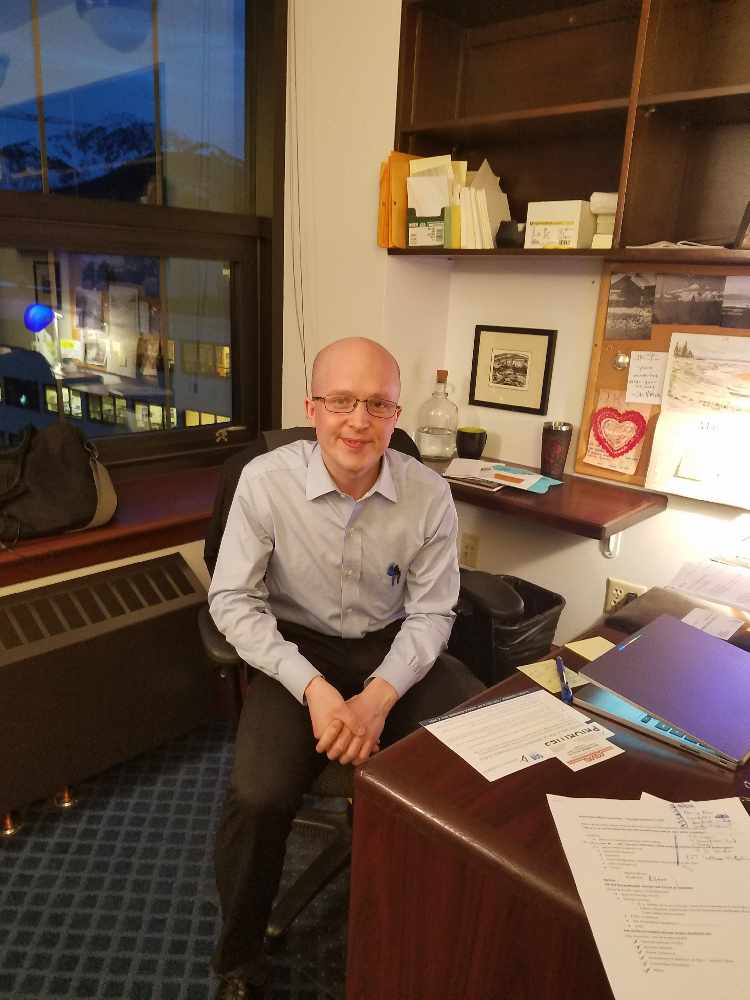 Representative Jonathan Kreiss-Tomkins at his desk in the Capitol.
(KINY) State Representative Kreiss-Tomkins is urging residents of his hometown of Sitka to attend a town hall focused on addiction related issues.
Representative Jonathan Kreiss Tompkins is working to promote awareness about opiate addiction in his hometown of Sitka, hosting a town hall on Saturday at 4 pm, along with Doctor Jay Butler, who is the chief medical officer for the state of Alaska, and Andy Jones, who is heading up the crisis response for the opioid epidemic in the state. They are bringing in doses of NARCAN from Anchorage to be used in an overdose emergency, and are hoping that the town hall will connect people with services that can help them overcome their addiction.
Mr. Kreiss-Tomkins spoke of how the opioid crisis has affected him personally, as well as getting into other issues like the budget and bipartisanship at the state level.
The full interview can be found below or on the News of the North podcast on the Juneau Radio Center App.