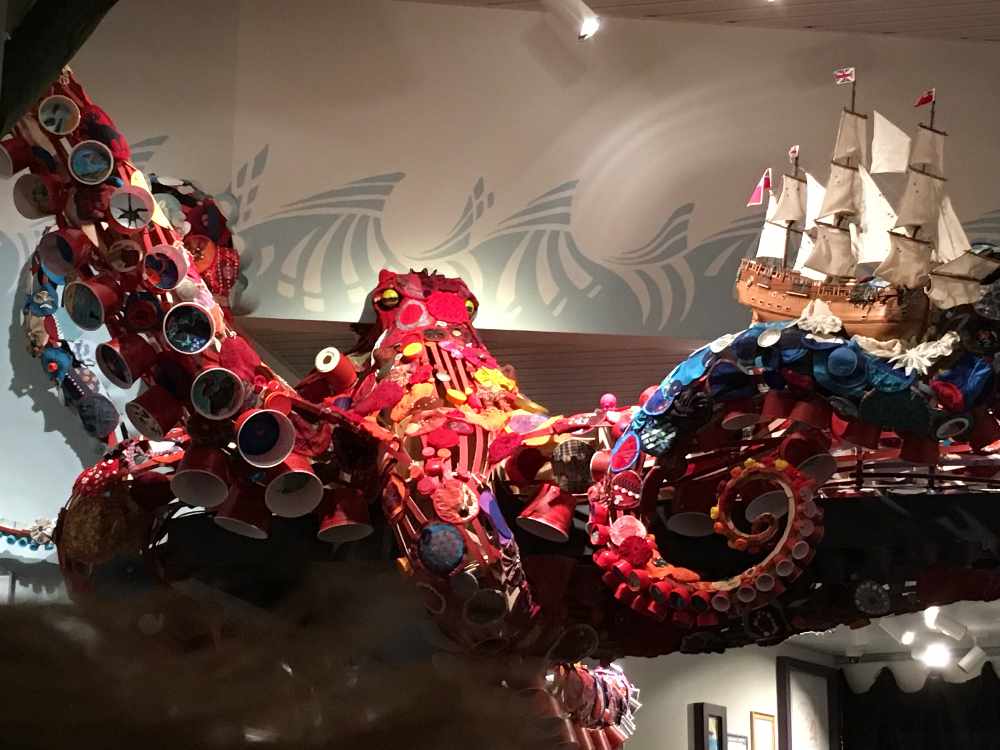 Photo by Charles M. Murphy
Juneau, Alaska (KINY) - About 100 school kids and their families were on hand for the unveiling of the Octopus Project at the Alaska State Museum.
The Octopus named Olivia was the work of Aaron Elmore, the Capital staff, and youth in Juneau schools. Kids dropped by the activity room in March to help make the octopus.
Elmore said they have been working on the project for 10 months. He said the kids came in on Tuesday's and Saturdays to help decorate it.
There will also be space for additional youth art in the middle of the exhibit.
Elmore predicted the octupus will brighten up the museum, "We wanted to have something organic and spectacular in this room. We have a lot of cold colors and sharp corners and we wanted something to push back against that and so the giant red octupus."
Elmore said the exhibit will be available for an indefinite period