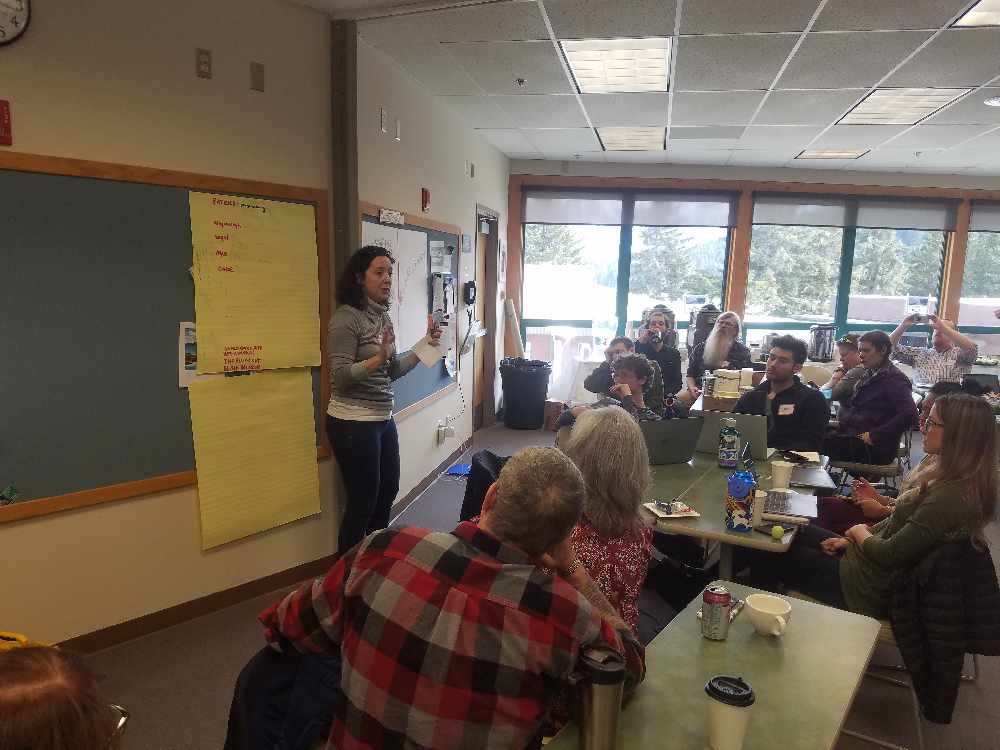 Locals learn business skills from successful entrepreneurs in fifty four hour workshop.
Juneau, AK - This weekend, a group of hopeful entrepreneurs from southeast gathered at the university campus to learn from successful start up owners, and perhaps, even create one of their own. Nigel Sharp, global entrepreneur in residence at the University of Alaska Anchorage Center for Economic Development, went through a startup weekend himself and is now part of the leadership at these events. "It's intensive," he says. "You might have three months of startup business work done in 54 hours."
Adam Savage owns 60 Degrees North coffee and tea in downtown Juneau, a coffee shop already differentiating itself in town with it's late hours and unique fungal brew called chaga. He was at the start up event to help pilot a new use for a different fungus; biodegradable packing materials and cutlery made from mycelium. "The idea is to start small, but eventually, who knows? Maybe a whole building."

The event started Friday afternoon and will run until Sunday, with a presentation and judging for all of the pitches, which include cannabis point of sale software, an app to connect student hairdressers to mentors, and a program to help teenagers get service jobs in their communities. This is the first year Juneau has hosted a start up weekend.