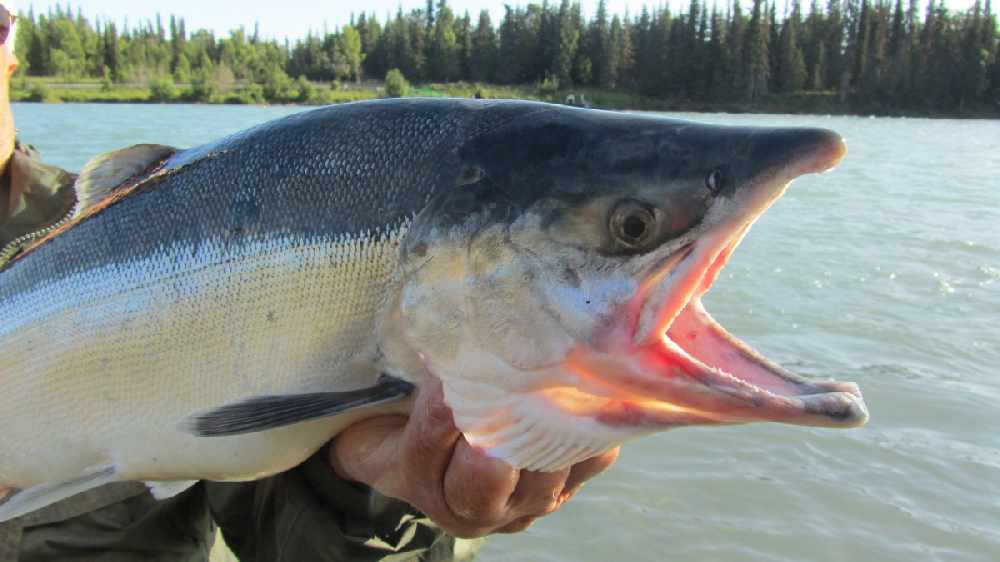 Juneau, AK (KINY) - The Board of Directors of the Pacific Coast Federation of Fisherman's Associations (PCFFA), which is the West Coast's largest commercial fishing association, have formally endorsed Alaska's Measure 1 that's commonly known as the Salmon Ballot Initiative.
Those for the measure typically identify with the Stand for Salmon movement, while those against typically point to Stand for Alaska. There have been several debates that try to explain why this law could better protect salmon with opponents saying that it will cause more harm than good and could negatively impact some of the major businesses in the state.
"Alaska's fisheries are the richest in the nation, annually supporting a $5 billion seafood economy," said Glen Spain, NW Regional Director for PCFFA through a press release. "In the case of salmon, the health of fisheries is directly tied to the health of their freshwater spawning and rearing habitat. Alaska's freshwater habitat is right now second to none, but many threats large and small are advancing."
Spain continued: "Every development decision in salmon habitat will impact fishing families, livelihoods and communities. That's why development in salmon habitat should proceed carefully and responsibly, with local input. And that's the approach that Measure 1 takes: responsible development to protect its valuable fisheries as Alaska grows."
There are more than 175 fishing boat owners, dozens of fishing businesses, and several industry associations that have shown their support for Measure 1 and a full list of those in favor can be found at StandForSalmon.org with more information on Stand For Alaska available on their website. For more on the PCFFA, check out their website.