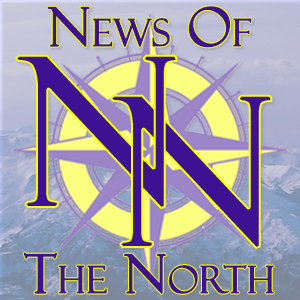 The group opposing Stand for Salmon has raised two million in donations from various mining and oil and gas companies.
The group working against the Stand for Salmon initiative has raised over two million dollars in campaign money so far this year.
Stand for Alaska accepted most of this money from minion and oil and gas companies, including 200,000 dollars from Hecla Mining Company, 200,000 from Pebble Limited Partnership, and 500,000 from BP Exploration, Inc. The initiative, which will be on the November ballot, would create more requirements for developing infrastructure and operations near salmon habitat. Stand for Alaska's spokesperson Kati Capozzi says, "our fundraising report reflects stand for Alaska's commitment to mount a robust campaign against this dangerous ballot measure that threatens our communities." She says the money won't be put to use until the Alaska Supreme Court decides whether or not the initiative is constitutional.
On the larger, less funded side of the issue, Stand for Salmon is backing the initiative and a similar bill in the Alaska legislature already. Director Ryan Schryver says they'll counter the massive corporate donations with grassroots organizing and door to dooring. Stand for Salmon is mostly backed by individuals and Alaska conservation groups.
Both sides can't really agree what this initiative would definitively mean for Alaska, some saying that it would mostly impact operations on the North Slope and that it would only create delays because of it's ambiguity. Others say they simply want an update on existing laws and more strenuous permitting.
The state argues that the initiative is unconstitutional because it appropriates state resources, but the Supreme Court is only required to remove the language it believes to be unconstitutional, allowing the revised initiative to still be on the ballot in the fall.