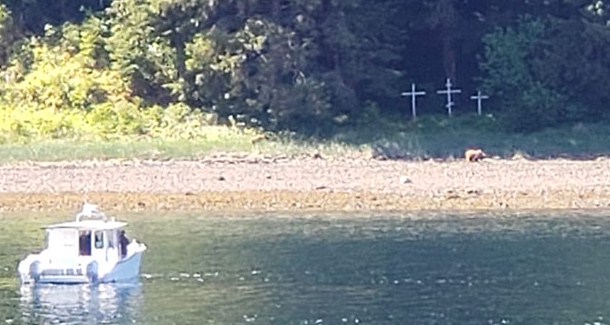 A sow and cub were spotted on Cemetery Island on Monday. (Photo courtesy Sommer Marvin)
Hoonah, Alaska (KINY) - The Hoonah Department of Public Safety has confirmed that a pair of bears were spotted Monday.
According to officials in Hoonah, at approximately 11:30 a.m., a sow with one cub was seen chasing a deer on Cemetery Island.
Hoonah DPS is asking anyone heading to the Island to use extreme caution.
Call and report any bear sightings in the island area and within city limits to the Hoonah Police Department at 907-945-3655.