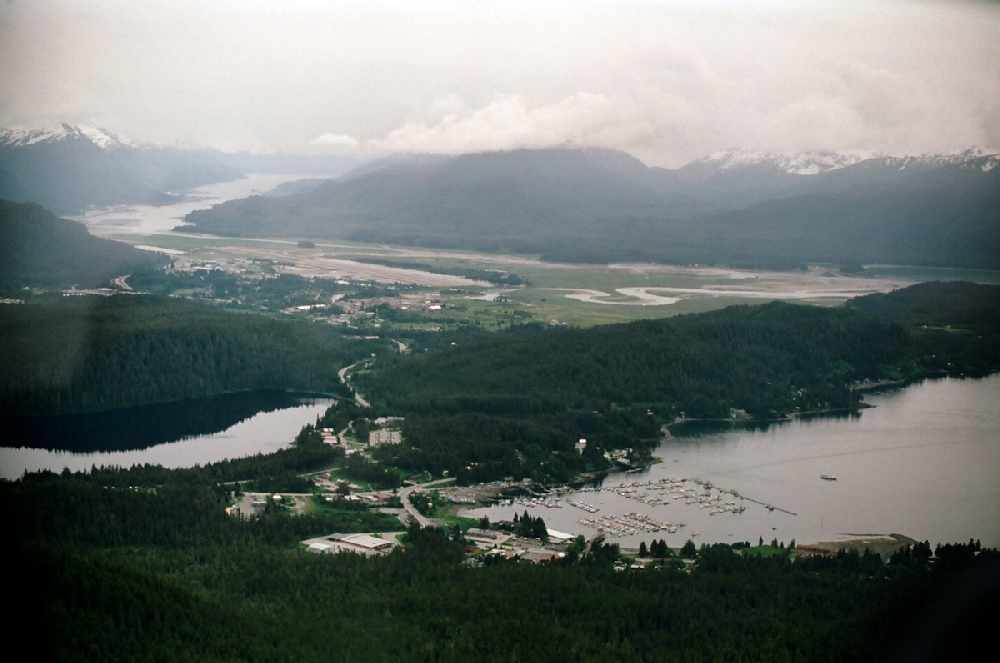 Juneau, Alaska (KINY) - A number of industry and community representatives held an "Infrastructure for our Future" town hall Tuesday evening, to talk about Southeast Alaska's Infrastructure.
The panel consisted of representatives from Tlingit & Haida, Juneau Economic Development Center, Southeast Alaska Conservation Council, Inside Passage Electric Cooperative, Goldbelt, and Juneau Hydropower. Legislative Assistants from Senator Lisa Murkowski And Congressman Don Young office's also attended.
The town hall was an opportunity for individuals to hear from local experts on areas of critical infrastructure, one of which included the future of the Alaska state ferries.
Legislative Assistant to Congressman Young, Kevin Swanson, said funding for ferries is included in the trillion-dollar federal bipartisan infrastructure bill.
"We've got $1 billion now to fund what are essential ferries, and that money is also highly flexible and fungible, not only provide for capital and investments, but for operations and maintenance," Swanson said. "I cannot impress upon you enough how landmark that is."
The bill is currently in front of the U.S. House of Representatives, scheduled for consideration on the 27th of September.
Ferries were not the only infrastructure topic discussed. Renewable energy incentives, funding for rural energy infrastructure, expanding broadband, and beneficial electrification, were also taken up
Duff Mitchell, Managing Director at Juneau Hydropower Inc., said beneficial electrification means the direct replacement of fossil fuels. He said that in southeast Alaska, that means replacing diesel and gasoline for heating, transportation, and all industrial uses like fish processing and mining.
A radical shift that Mchugh Pierre, President and CEO of Goldbelt, would like to work with community leaders to reach.
"We have an existing network of logging roads that we can be strategic in how we use those, so we can not only bring broadband across that space, but we could use our electric vehicles to move across that space as well to connect to those day ferries that are electric, all of this stuff is right within our reach."
This article was corrected to say "$1 billion in funds to fund what are essential ferries" rather than the previously reported $200 billion.