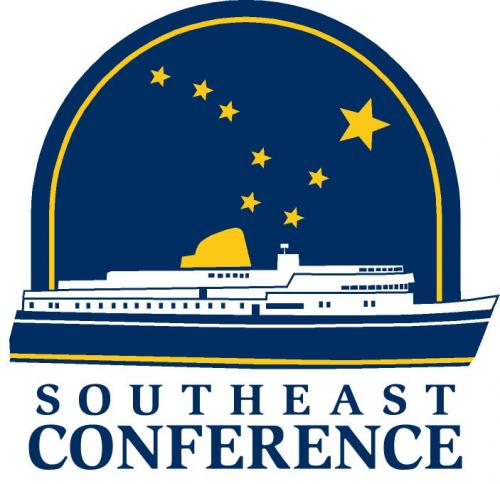 Juneau, Alaska (KINY) - The Southeast Conference mid-session summit began Tuesday at Elizabeth Peratrovich Hall in Juneau.
The keynote speaker on Tuesday was Gov. Mike Dunleavy's chief of staff Ben Stevens, who told those in attendance about goals and accomplishments of the administration.
Meilani Schijvens of Raincoast Data told the audience that Southeast Conference is planning for years ahead, specifically out to 2025. The comprehensive economic development strategy is redeveloped every five years, Shijvens added.
Schijvens added that there has been a net loss of 80 residents in Southeast Alaska between 2017 and 2018. A loss of 108 state government jobs in the region was also reported. Cruise passengers increased by seven percent to 1.2 million, she reported. A 39 percent decrease in landed seafood was also reported over that period.
According to Kara Moriarty, the president of the Alaska Oil & Gas Association, the oil industry employs 77,600 and pays out $4.8 billion in wages, making it the single most important economic engine in Alaska. She said the industry puts $2.6 billion into state coffers.
Alaska Miners Association director Deantha Crockett told the audience that the mining industry is Southeast Alaska's single largest employer.
In other news from the first day of the conference, the regional health care industry had been optimistic about the trajectory of the economic environment, adding nearly 500 jobs and $50 million in wages over the last four years to support the growing health care needs of an aging population. However, steep state cuts to Medicaid funding, compounded by the potential loss of matching federal dollars, have reversed the growing business confidence of that sector.
The region's mining sector has been growing, while the shipbuilding and construction sectors have contracted.
Fishing, however, remains uncertain.
Southeast Alaska lost nearly 700 seafood jobs in the past four years, with wages down by $22 million. By volume, the catch for 2018 was the lowest in decades, but strong seafood prices have offset losses. The so-called trade war with China is having deleterious impacts on several Southeast industries, including seafood, timber, and mining.
The summit continues Wednesday, with speakers ranging from Mary Siroky, the deputy commissioner of transportation, to members of the Alaska House leadership. Sealaska vice president Jaeleen Kookesh will make a keynote address during the 3 o'clock hour.