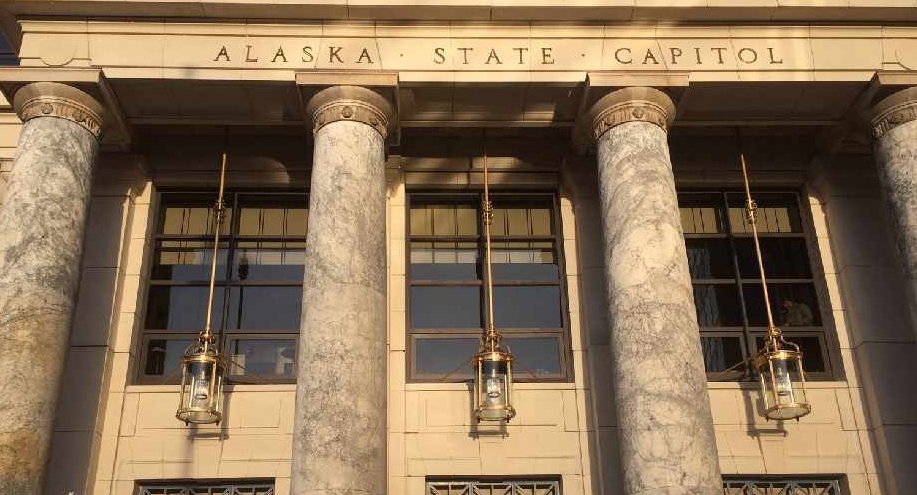 Juneau, Alaska (KINY) - As the 2020 primary election looms, House and Senate candidates from across Southeast are ramping up their fundraising efforts.
Thanks to some research from the Anchorage Daily News, current cash-on-hand for candidates is being revealed.
In Juneau, Rep. Andi Story has built a substantial war chest in her race to retain the District 34 seat. As of Friday, July 24, Rep. Story had $28,540 in her campaign account. Her opponent, economist Ed King, has raised $2,175.
Rep. Story reported a $5,000 self-contribution to her campaign on July 22. The Tongass Democrats have also written Rep. Story a $5,000 check.
Other large contributors to Rep. Story have been groups, with $2,000 donations each coming from NEA-Alaska PACE and ASEA/AFSCME Local 52. Records show $1,000 donations from IBEW PAC, Public Employees Local 71, and ALPEC Laborers' Local 942.
King, to date, has donated $773 to his campaign, with the remainder of his money coming from private individuals.
Rep. Sara Hannan, who is running unopposed in District 33, has $13,252 in campaign cash-on-hand.
In Ketchikan, Rep. Dan Ortiz is being outraised in campaign funding by his opponent, Leslie Becker.
Becker has more than $29,980 in the bank, while Rep. Ortiz reports $11,917 in cash-on-hand.
Rep. Ortiz has also received significant support from groups, with $1,000 donations from Laborers' Local 942, Alaska Sea Pilot PAC, NEA-Alaska PACE, Public Employees Local 71, IBEW PAC, IUOE Local 302, and Alaska State Employees Association AFSCME/ASEA Local 52.
Alaska Laborers Local 341 has donated $2,000 to Ortiz to date.
On July 23, Becker reported writing a $25,000 check to her campaign. The remainder of her donations has come from individuals.
In Sitka, Rep. Jonathan Kreiss-Tomkins has just more than $23,600 in the bank. He is facing two opponents, Kenny Skaflestad and Arthur Martin. Both opponents report no campaign cash currently.
Rep. Kreiss-Tomkins has reported contributions of $1,000 from three groups - ASEA/AFSCME Local 52 PAC, APEA/AFT EPIC, and Alaska Laborers Local 341 PAC.
In Senate District R, incumbent Sen. Bert Stedman reports $4,154 in his war chest while his opponent, Michael Sheldon, currently has $2,906 in the bank.
Juneau Sen. Jesse Kiehl is not facing an election this year.