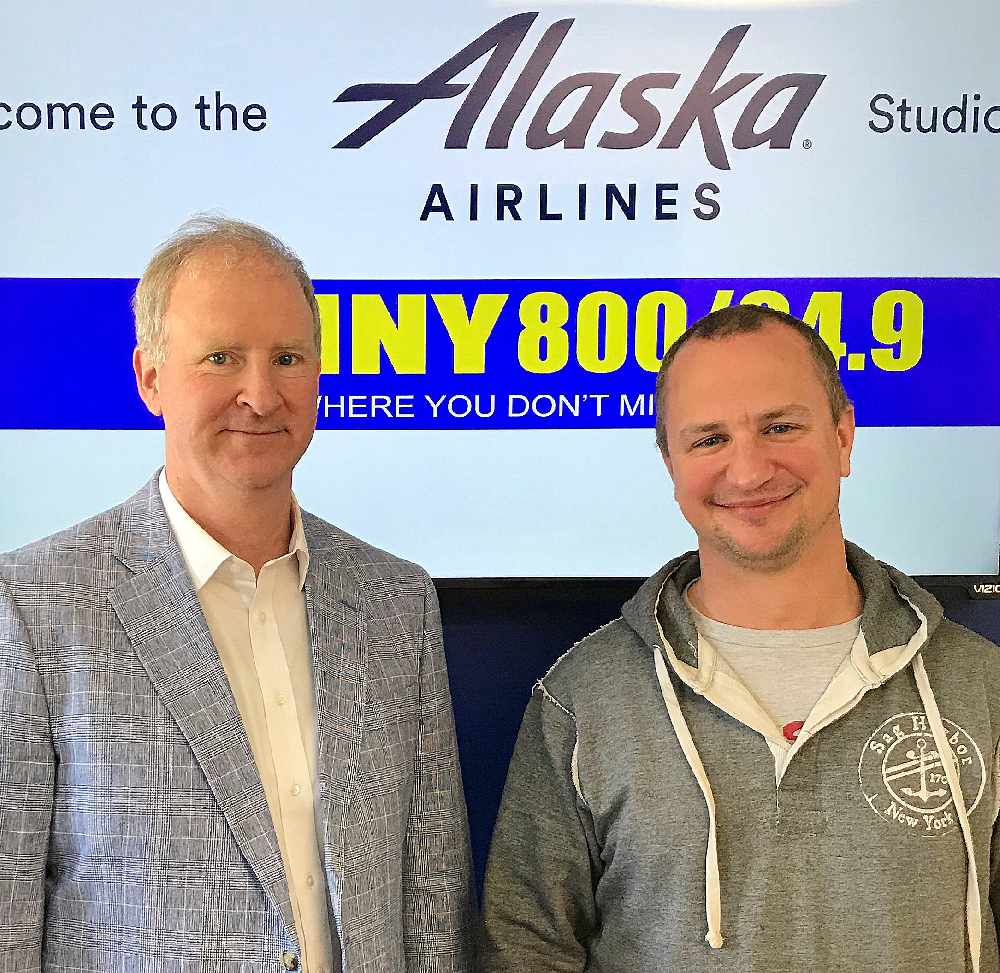 Southeast Alaska Building Association President Victor Banaszak (R) and JEDC Executive Director Brian Holst
Juneau, Alaska (KINY) - The Southeast Alaska Building Association is supporting legislation that would establish a statewide residential building code for Alaska.
Association President Victor Banaszak said on Acton Line that Alaska is one of eleven states that doesn't have a state building code.
Many municipalities do have building codes, but areas in the unorganized parts of the state are not covered. In addition to being a health and safety issue, Banaszak said consumers are unable to secure a loan for such property. He said the bill would help consumers and builders.
Banaszak pointed out while a guest on Acton Line that had there been a statewide residential building code in place during last November's earthquake in Southcentral Alaska, the state would have been eligible for 25 percent more funding from the Federal Emergency Management Agency.
House Bill 76 is pending action by the House Community and Regional Affairs Committee.