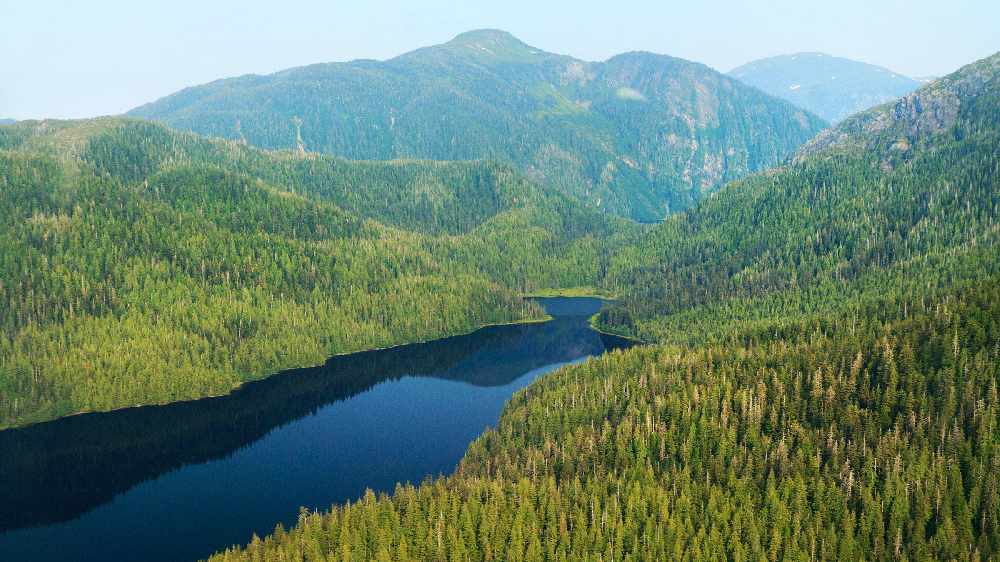 Photo courtesy of Alaska Region of U. S. Forest Service
Juneau, Alaska (KINY) - Multiple agencies within the U. S. Department of Agriculture are working together to establish what is dubbed the Southeast Alaska Sustainability Strategy.
Chad VanOrmer is the deputy regional forester for the Alaska Region of the Forest Service. He was among the guests on Action Line and explained why the strategy is needed. "It is really USDA's approach to really fully support economic and cultural natural resource sustainability in the Southeast region here in Alaska."
He added that it is a "cool" approach in that they are working across multiple agencies to try and really look at opportunities for making some key investments here to help further those goals around sustainability. VanOrmer said the Secretary of Agriculture committed up to $25 Million for the effort
There are four components to the plan. One ends the harvesting of large scale gold growth timber. The others call for restoring the 2001 Roadless Rule; engaging in meaningful consultation with tribal nations; and identifying investment opportunities which the $25 Million appropriation would fund.
A 30 day public input period ends October 18.
Information on how to provide input is available on the Southeast Alaska Sustainability Strategy link on the Alaska Region's web site at https://www.fs.usda.gov/r10
Van Ormer says following their review of that input they plan to submit recommendations to the Secretary of Agriculture by mid-November. They hope to start implementing the strategy over the next 12 months and as early as next field season.