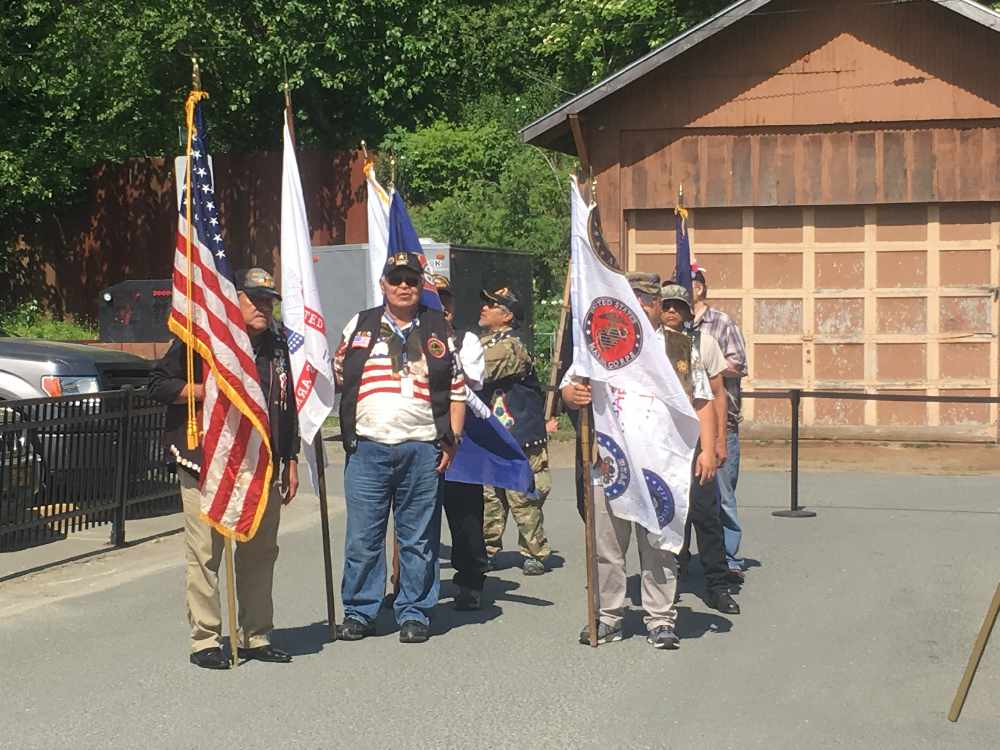 Juneau, Alaska (KINY) - 13 names of southeast Alaska veterans who died serving the nation were read at a ceremony at the Southeast Alaska Native Veterans Memorial Park.
Commander Ozzie Sheakley said the ceremony is about the men who never came back home, "Guys who gave their life for the country. We only lost about a dozen in battle in all of southeast, so we were lucky."
Chaplin Edward Kunz of the National Guard and Senator Jesse Kiehl made special remarks at the ceremony.
Ray Wilson, a Korean veteran of the US Army laid a wreath to honor those that lost their lives.
Andy Ebona, US Navy veteran, read the list of 13 names of fallen soldiers from southeast Alaska. The list included Clinton A. Cook US Army of Hydaburg, Charles Gamble Jr, US Army SP4 Juneau, Donald H. Kito, US Marine Corps Petersburg, Norman L. Lingley, US Army Craig/Douglas, Norman F. Ridley, US Navy Metlakatla, Ronald A. Greenwald, US Army SPR 4 Hoonah/Mt. Vernon, Charles E. Brown, US Army Thorne Bay, David D. Brown, US Army Wrangell, Donald W. Sperl, US Army Juneau, William A. Thompson, US Army Ketchikan, Arthur J. Whitney Jr., US Army Ketchikan, Charlie Johnny, US Army Missing in Action WW II Hoonah, and Leslie D. Williams, US Air Force Juneau.
George Montero played taps on his flue and Bob Ridley sang the National Anthem.
Audio from Senator Jesse Kiehl