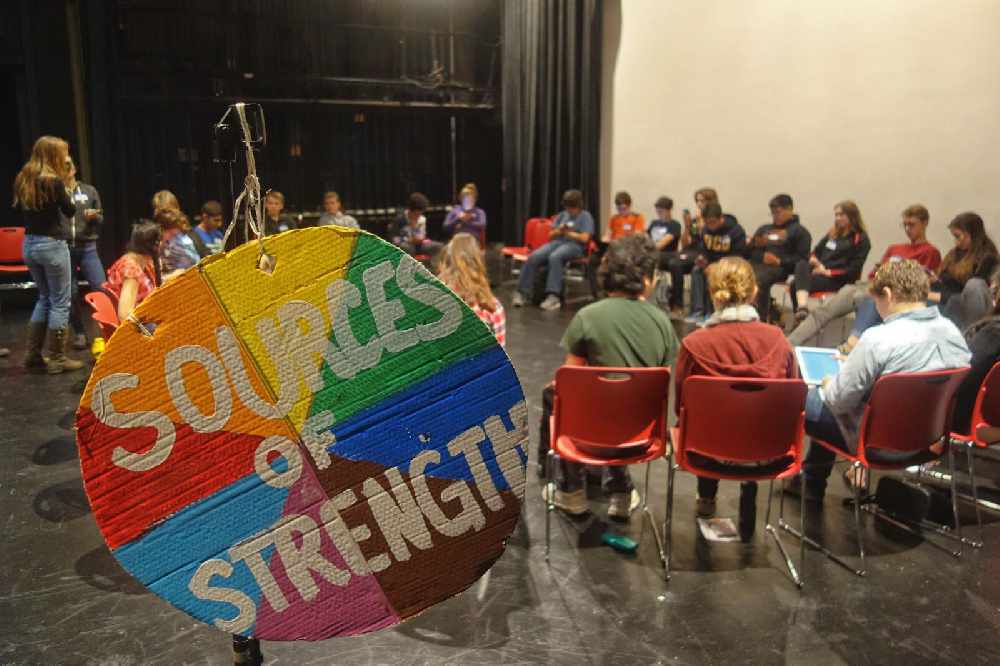 Juneau, AK (KINY) - An after school program helps build up social skills and provides tools for teens to handle issues in Juneau High Schools.
At Juneau Douglas High, students meet once every two weeks for Sources of Strength, a program that empowers teenagers in ways that help promote positive school environments, inform others about mental health services available, and break codes of silence. Thunder Mountain High School students meet weekly for the program.
We talked with Mary Roylston, the new Sources of Strength Coordinator, about the program and the benefits its created for students in the past six years of it being in Juneau.
We first asked her to explain what Sources of Strength is.
"Sources of Strength is part of a National High School student leadership program that connects students with supportive adults in order to improve School climate, increase help seeking behaviors, and develop resilience and protective factors."
We then asked what that entails for students here in Juneau.
"Our students put together really awesome projects that spread the word and the Strengths towards the other students of the school. We go to youth conferences, we do coat drives, all sorts of fun events. We also do a photo booth every year to introduce students and staff to the Sources of Strength and we also work to increase knowledge of different medical access they have within the school."
Sources of Strength also further empowers students by putting them in the reigns of those projects.
"It's all student driven, but adult supported. The students decide what we're going to do and the students put on the programs and the events. My job is just to make sure that they have everything they need to increase the school climate and culture."
The next event from the Sources of Strengths students is a coat drive for the Glory Hole shelter, that they're hoping to have before the end of December.
For more information on Sources of Strength, check out the official website for the Juneau branch. Anyone wanting to get involved as an Adult Advisor or a volunteer at events should send an email to MaryR@awareak.org