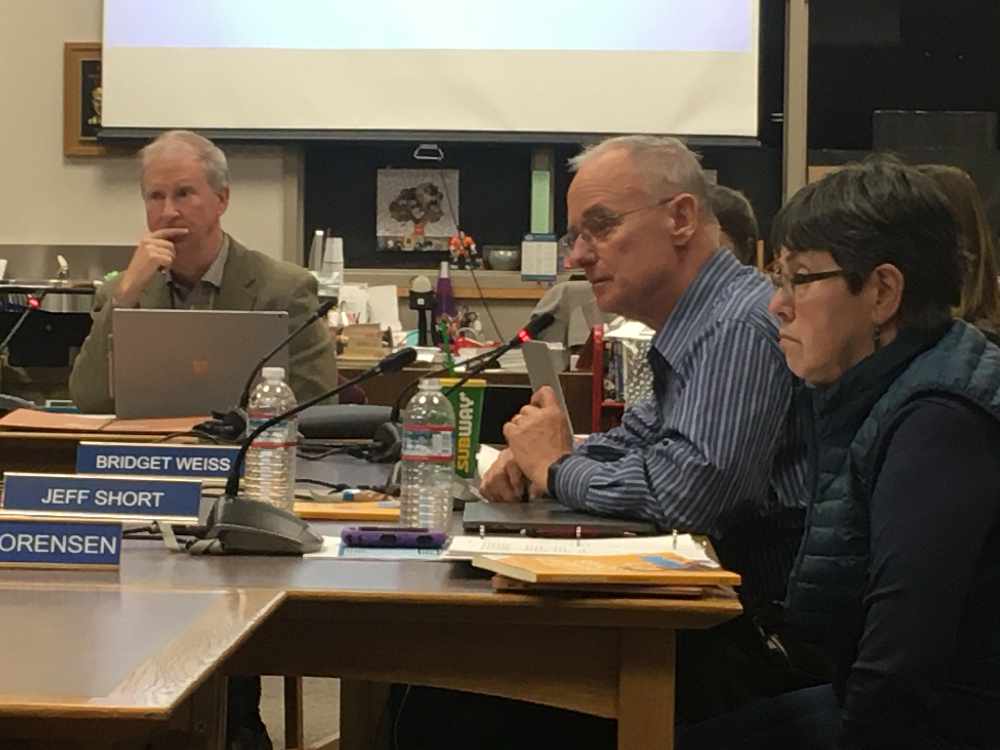 Juneau School Board member Dee Sorensen during board deliberations
Juneau, Alaska (KINY) - Juneau School Board member Deedie Sorenson applauded the school district's response to the coronavirus pandemic while a guest on Action Line.
"What we have asked our teachers to do, and our administration to do, and our students and families to do in the last five or six weeks is so incredible. I mean we have just turned everything inside out. I am more than impressed with the community, our organization, our staff, our administrators."
She added that the district has re-imagined in a very short amount of time the delivery of education to students.
When asked Sorenson conceded that she is not easily impressed. She's also impressed with the food distribution program and the involvement of Nana Management Services, the bus company, and district staff.