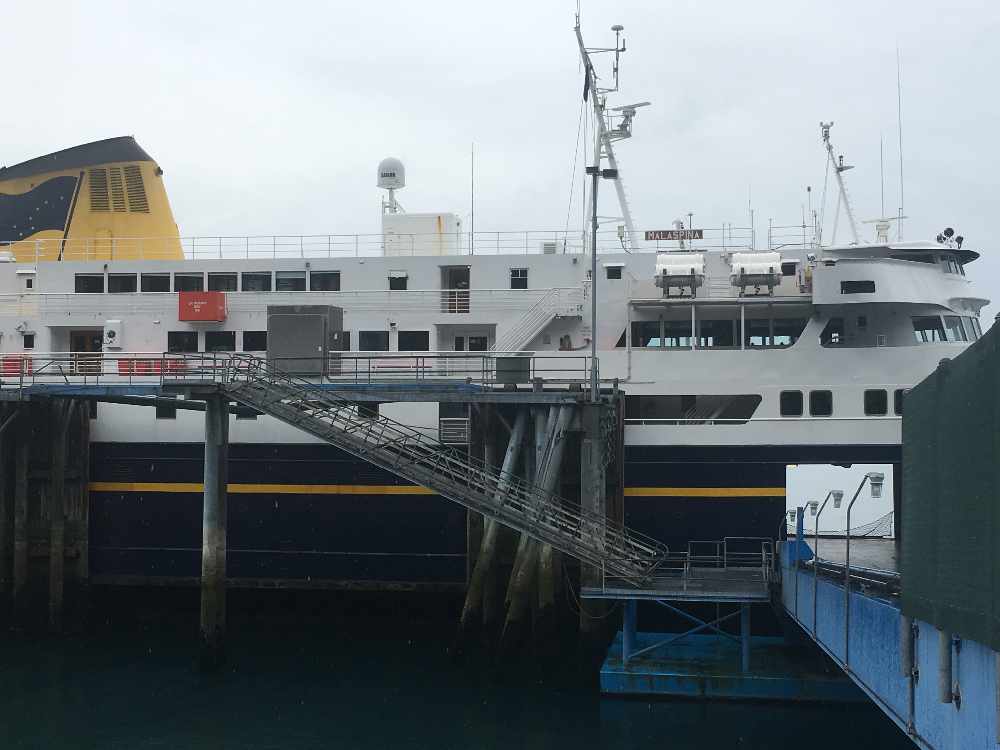 Juneau, Alaska (KINY) - Skagway Mayor Andrew Cremata spoke on a plan for electric ferries during the Southeast Conference's annual meeting.
Mayor Cremata gave a presentation to the Southeast Conference named the "electric ferry pilot project," and that the prospect of the over trillion-dollar bipartisan infrastructure bill passing, he said it might make the project a reality.
An ad-hoc committee in Skagway has been working to designing a marine transportation system that would aim to be less dependent on the state, but He posed the question - why Skagway?
"Skagway can support electric ferry service, we have an abundance of hydroelectric power, and that possibility for hydroelectric power is all over Southeast Alaska. We also have high demand on our routes, relatively shorter route distances, a lack of title restriction, and we have 10 years worth of studies that back up the fact that Skagway could be a pilot program for modernized ferries," said Cremata.
According to KHNS, Alaska Power and Telephone utilities mainly hydropower. The company's Skagway Facilities Manager, Darren Belisle, said to KHNS that the electric ferry could be recharged in about an hour with existing hydroelectric power, but only during certain times of the year.
He spoke on the concept of the electric vessel, "the first concept is a 15 vehicle all-electric shuttle ferry, and so you can see the attributes and considerations that ferry like this would create for a place like Skagway and for the region," he said. "It's an ideal ferry for the Haines-Skagway route as we mentioned, is scalable to demand, and it's under 100 gross tons so low crewing costs and the considerations were that it would be only available during the summer months."
The ferry would cost about $8 million to construct.
He shared the current planning goals, "solicit expert advice on Vessel design that best meets the needs of our community. One of the things we'd have to do in Skagway once we get to that phase is get community buy in, and we'd want regional buy in and we'd want buy in from the state, we'd want support from all of our partners in Southeast Alaska, in Haines, in Juneau and everywhere else in the state so that we have a clear vision for where we're going as a state."