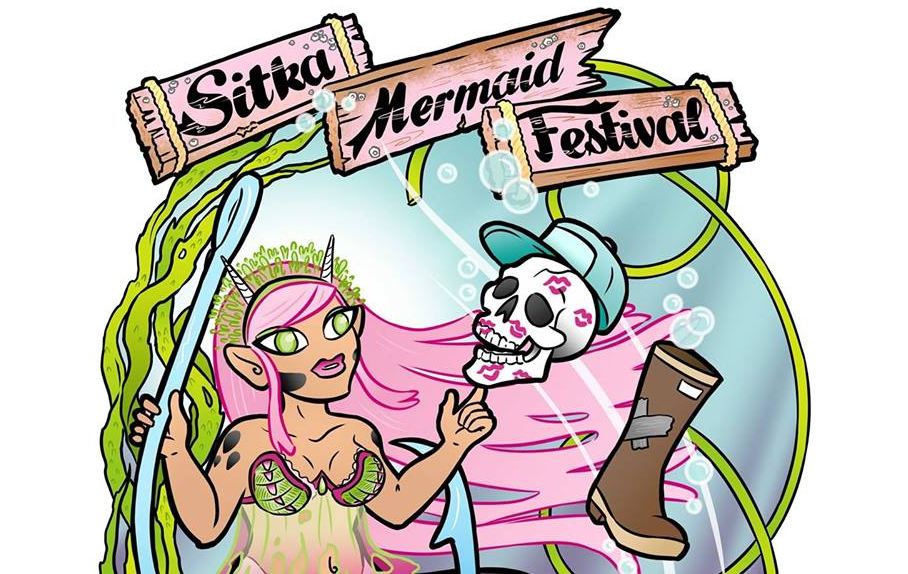 Juneau, AK (KINY) - Mermaids, whether they are singing songs about discovered treasures or luring in sailors with their beauty, have always been a mythological creature of the ocean. They are connected wholeheartedly to the ocean and its mysteries, which is something being explored by the Sitka Mermaid Festival.
The week-long celebration is not all beautiful maidens with the lower half of a fish though, this is also a way to explore other ways to expand the local economy with the ocean as a resource. For this year's festival, as the director hopes to make it an annual event, the theme is seaweed. Each evening has had panels, cooking lessons, and more, all geared towards finding out how seaweed can be used even at a commercial level.
Amelia Mosher is the coordinator and creator of the Sitka Mermaid Festival, who also runs a jewelry business called Sexi Seaweed. She tells us that commercial seaweed is definitely an area worth exploring to diversify Sitka's economy.
"I was born and raised here and I recently moved back in April and of course I have the interest to see this community thrive."
"It's hard to come back and hear how much economic uncertainty there is in the fishing industry. This particular industry would be ideal for that workforce."
Mosher says that ocean draws people in for many reasons.
"I think that in coastal communities you get a lot of individuals who are very much connected to the ocean, whether it be their livelihood or their passion. So you've got a lot of different people that can speak up about what we can do to support and protect our ocean."
"The theme of mermaid culture, the mythology of it, is something that's already out there. A lot of people already own mermaid themed artwork and such. It helps that that mythology is already out there and so beloved because that makes it easy for people to pick it up and run with it."
The Sitka Mermaid Festival will continue through the weekend. Find the latest on their Facebook page.