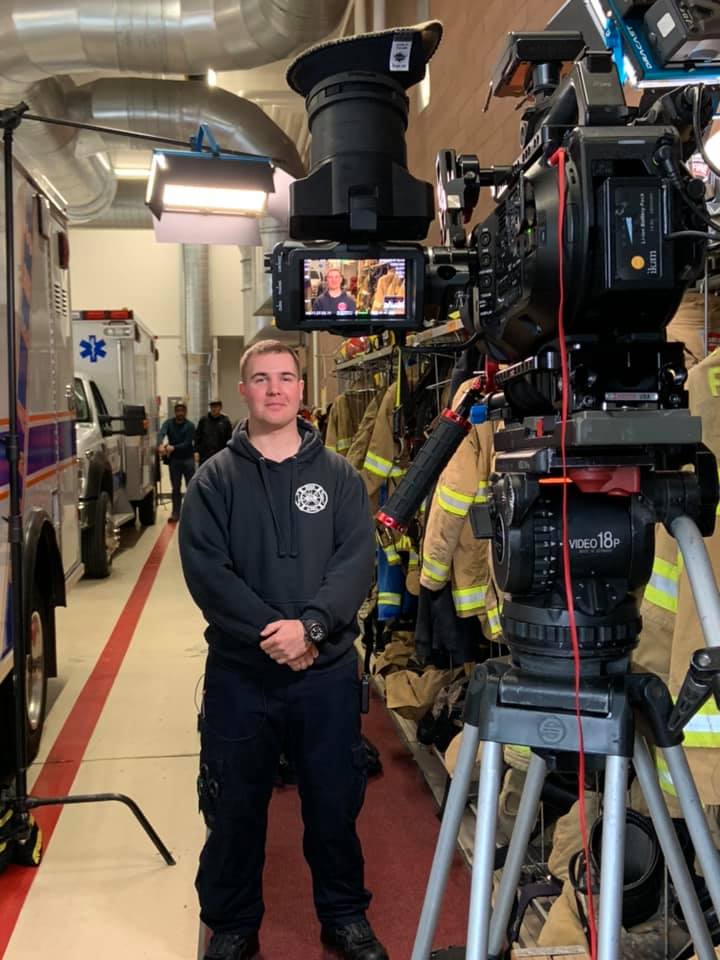 Photo credit to Sitka Volunteer Fire Department.
Sitka, Alaska (KINY) - The two firemen had helped to rescue an eagle in June.
Craig Warren and Austin Ralls were interviewed by Nat Geo Wild for their part in an eagle rescue.
Sitka Fire Officials said Ralls and Warren responded with Ladder 2 to a report of a dead eagle impaled in a tree by the tree branch on June 21. Once on scene, and with Austin on the ladder to remove the dead eagle, they realized the eagle was still alive. At about that time the Nat Geo Wild film crew arrived and started filming the rescue. Dr. Victoria Vosburg also arrived on the scene.
With Dr. Vossburg's help, Austin cut the tree branch that the eagle was impaled on and they were able to get the eagle down.
The Nat Geo Wild's film crew came to the fire station to interview Craig and Austin for their show, Nat Geo Wild last week.
Sitka officials said they don't have a date as to when the program will air. They plan to let everyone know when it is scheduled.