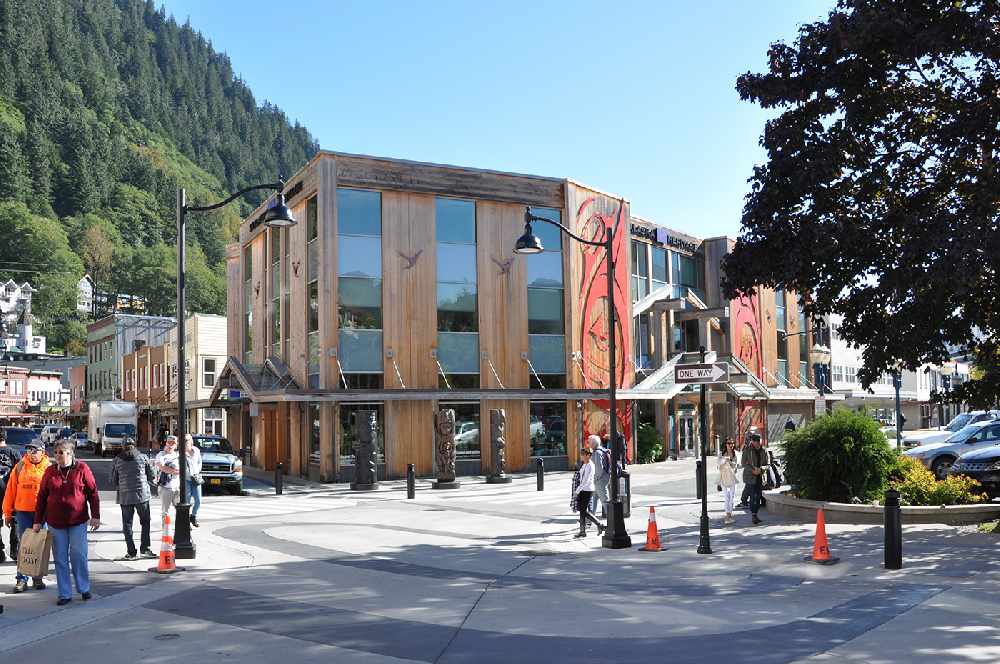 Sealaska Heritage Institute in downtown Juneau.
Juneau, Alaska (KINY) - Sealaska Heritage Institute will sponsor a lecture by a molecular anthropologist on the historical traumas felt by Indigenous peoples, as part of its fall lecture series.
According to a press release, in his lecture, Epigenetics and Historical Trauma in Alaska Native Peoples, Ripan Malhi, Ph.D., will discuss how historical traumas experienced by Indigenous peoples of North America is correlated with health disparities, including increased risk for post-traumatic stress disorder, substance abuse and cardiovascular disease.
Massive group traumas such as genocide, loss of land and foodways and forced conversion to Western lifeways may be embodied and affect individuals, families, communities, cultures and health.
His research was co-sponsored, in part, by SHI, under a memorandum of agreement with the Carl R. Woese Institute of Genomic Biology and University of Illinois at Urbana-Champaign.
"We used a community-engaged approach, designed to create mutually beneficial partnerships, including capacity building and data care. After obtaining permission from local Indigenous governments, this study involved Indigenous participants from two regions in Alaska," Malhi said of the project.
SHI President Rosita Worl called Malhi a person of great character and a role model for his students and younger generations.
"It has been my great honor to meet and work with Ripan Malhi, a scientist who can see and accept Indigenous People as humans, equals and colleagues and not merely as objects of study," said Worl, who is an anthropologist. "I can say this after decades of meeting with other scientists who were not able to break out of this mold. I have the utmost respect for this noble person who has been most respectful to myself, our staff and our tribal members who have participated in our research projects."
The objectives were to investigate if measures of historical trauma response were associated with epigenetic patterns from Alaska Native participants. Also, the study sought to investigate if cultural participation was associated with general well-being and potentially provide a buffer to and aid in the healing process of historical trauma.
Read more here.