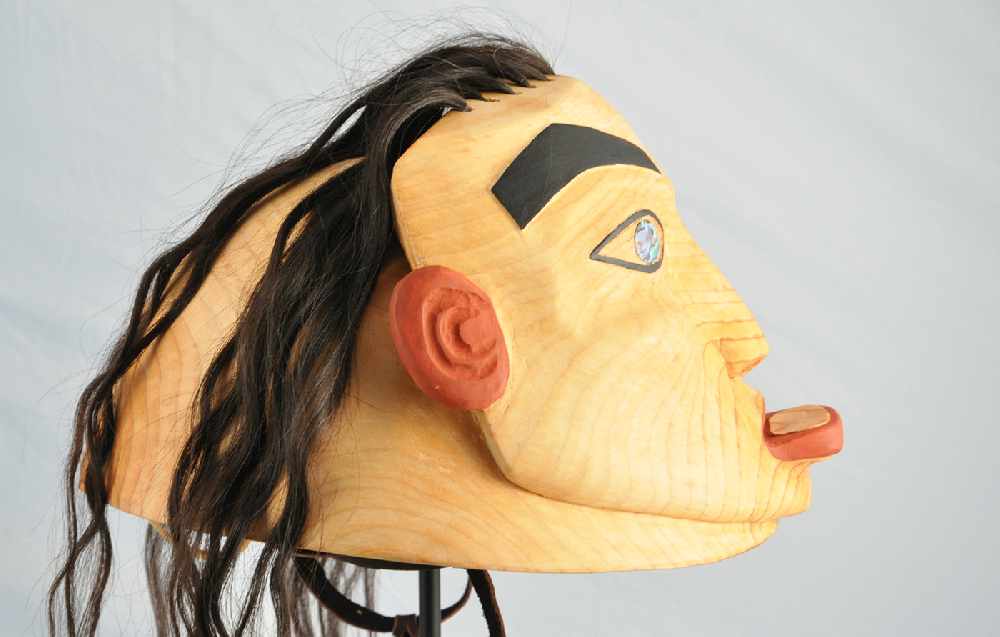 Juneau, AK (KINY) - The Sealaska Heritage Institute will be exhibiting a traditional set of armor and weapons that a Tlingit warrior would use during the 1800s with some pieces being recreated by artists. 
As part of First Friday, SHI will be unveiling the pieces as a rotating lobby display. Items include fearsome war helmets, collars, slat chest armor, a copper dagger, and an iron spear. Chuck Smythe, who is the Director of the Culture & History Department of SHI, gave us more insight on what that time looked like through the eyes of a warrior.
Aside from the Battle of Sitka, Smythe tells us that Northwest Coast Native tribes really only fought between the clans and that conflicts were rarely on a large scale.
"There wasn't a lot of large-scale warfare. It is really described more like feuds between clans. The clan was the unit in a war, either attacking another clan or defending their own. It wasn't whole villages in pitched battles."
These men and women received most of their training through their need to hunt. There was one training method that would toughen boys that involved having them stand in a full tide cycle to endure the waves. Once that was complete, they were also hit with switches, all to build resilience.
This idea of Tlingit peoples not being ones of war also carries through the sort of weapons they would carry, which were mostly tools that were also used for hunting.
"They made knives sometimes from meteorites, and then later on copper, and then metal they acquired from trading with ships. The knife was likely the primary weapons, alongside bows and arrows. We do have one spear that is made from a rifle barrel, that dates back to the 18th century, maybe earlier. It comes to an iron hammered point that's been embedded to the end of the barrel."
Some of the items in the exhibit are painstakingly crafted replicas.
"These items, in particular, are primarily made by artists. Tommy Joseph of Sitka made most of them. He went around and studied armor that had been collected mostly in European museums."
The exhibit will be free to the public between 4:30-7:00 pm on Friday at the Sealaska Heritage Institute downtown.