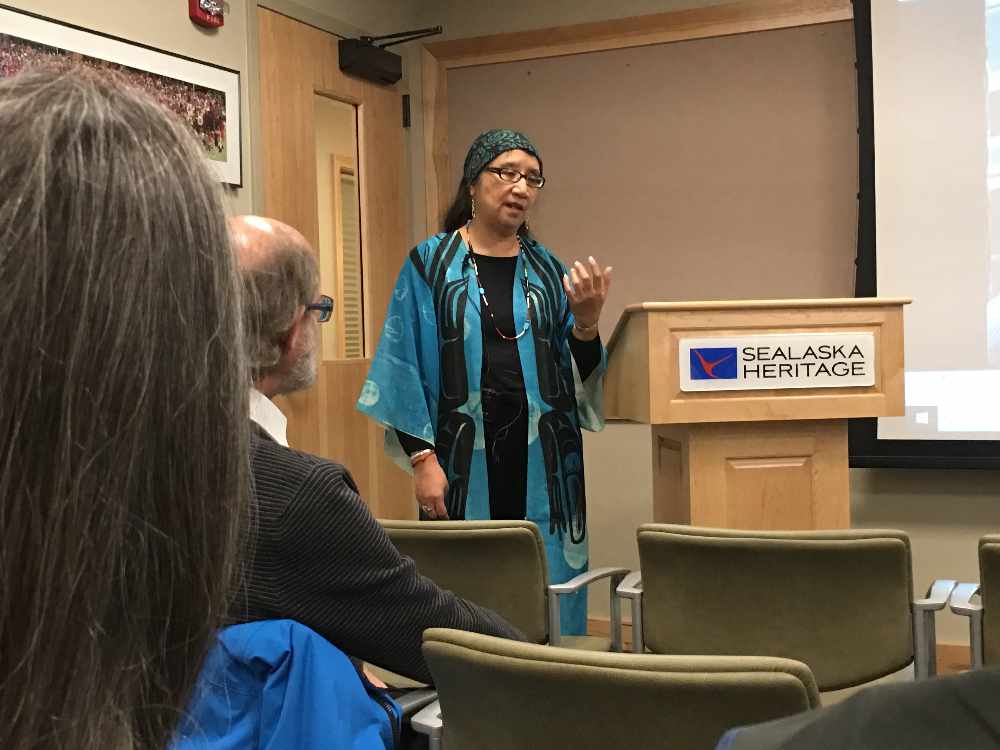 Juneau, AK (KINY) - As the final lecture of Native American Heritage Month at SHI, two experts in Alaskan Native history presented clips from the Yakutat Seal Camps Project that combined oral history with archaeology to establish over 1,000 years of history.
Aron Crowell, who works for the Smithsonian Institution as an archaeologist and anthropologist, was the principal investigator for the examination of the Yakutat seal camps. He was assisted by many different scholars, as well as Judy Ramos who is an Assistant Professor with the University of Fairbanks in the Department of Alaska Native Studies and Rural Development. The group was able to piece together stories shared by elders with artifacts and leftover structures of the camps.
We talked to both scholars after their presentation. Crowell first explained how the project came to be.
"Yakutat is a really special place. We were looking at footage and images of the huge glaciers that are at the head of the bay and how that is all a part of the ecosystem there that people rely on. We had the pleasure of getting a chance to visit the community and we were actually invited to do the project. George Ramos suggested to a colleague of mine, Steve Langdon, that if archaeologists could come out to Yakutat they could study the whole history of the community by finding the old sealing camps and by learning the story of the glacier and of the people over the last thousand years."
We asked Ramos about her thoughts about preserving a traditionally oral-only history.
"Today's generation is really kind of technology-savvy. This is the way they learn, through computers, apps, iPhones, so this is a kind of new way of passing on traditional knowledge. I think they've done that with language, but I think it would really be cool to start sharing the place names and information through apps or this kind of technology. They've already got short video clips of elders speaking on the language websites and I think it's a natural progression of how our young people learn."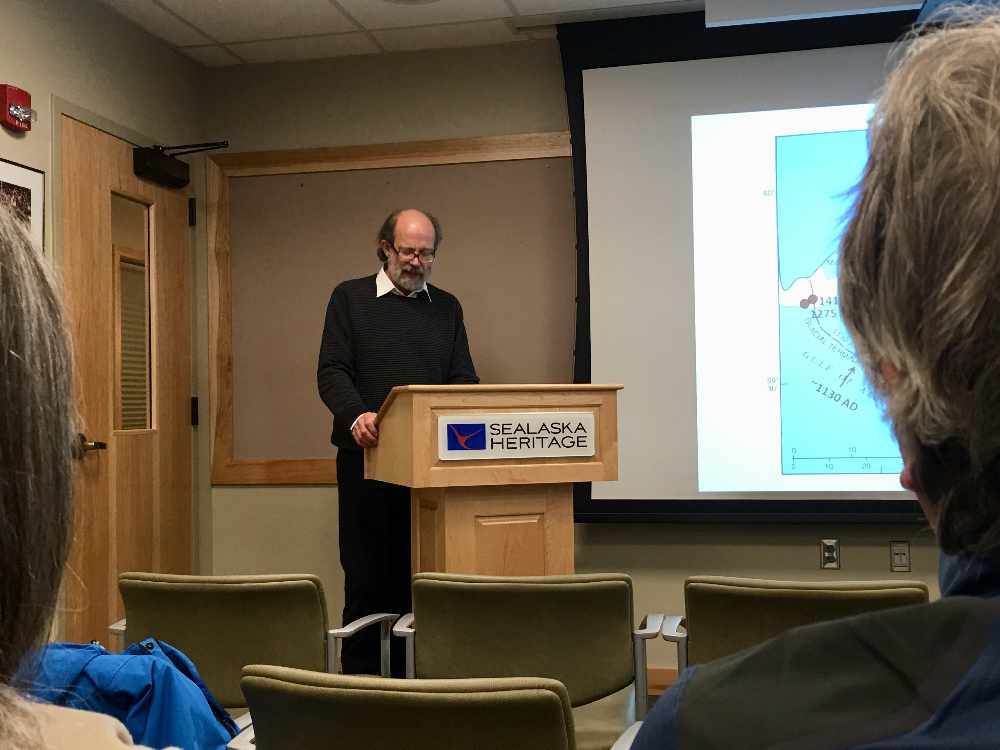 When asked about the most exciting aspects of the project, Crowell cited being able to confirm the old stories.
"One of the really great discoveries is being able to connect Oral Traditions with the archaeology. There would be stories about a site and then we could go find the site and then we could do radiocarbon dating and find out how old the site was. Oral tradition is kind of timeless, it doesn't have dates on it. For me, it was very exciting to discover that this oral tradition about when people founded this settlement is almost 600 years old."
Ramos explained that these skills are still valuable in today's modern, technology-driven age.
"Elders always says that you have to know those skills because what happens if your boat breaks down or you get caught out in the wilderness? You still need this traditional knowledge in order to survive. What if the planes break down and you don't get any groceries anymore in your village? You still have to learn how to go out and hunt."
"This is still valuable knowledge and great advice that elders pass on through traditional knowledge and I think it's all still relevant today."
This project wrapped up in 2014, but there is still a lot of information that they are sorting through. Crowell told us that they are planning to create a way to share this history with others in an accessible way.
"We're planning to do a very accessible kind of publication, rather than a highly technical report. We want to make that attractive, accessible, and available. That will be coming in the future and we'll also be making as much of the video material available online as we can."
All of the lectures were filmed and recorded and will eventually be made available through the SHI Vimeo Channel.