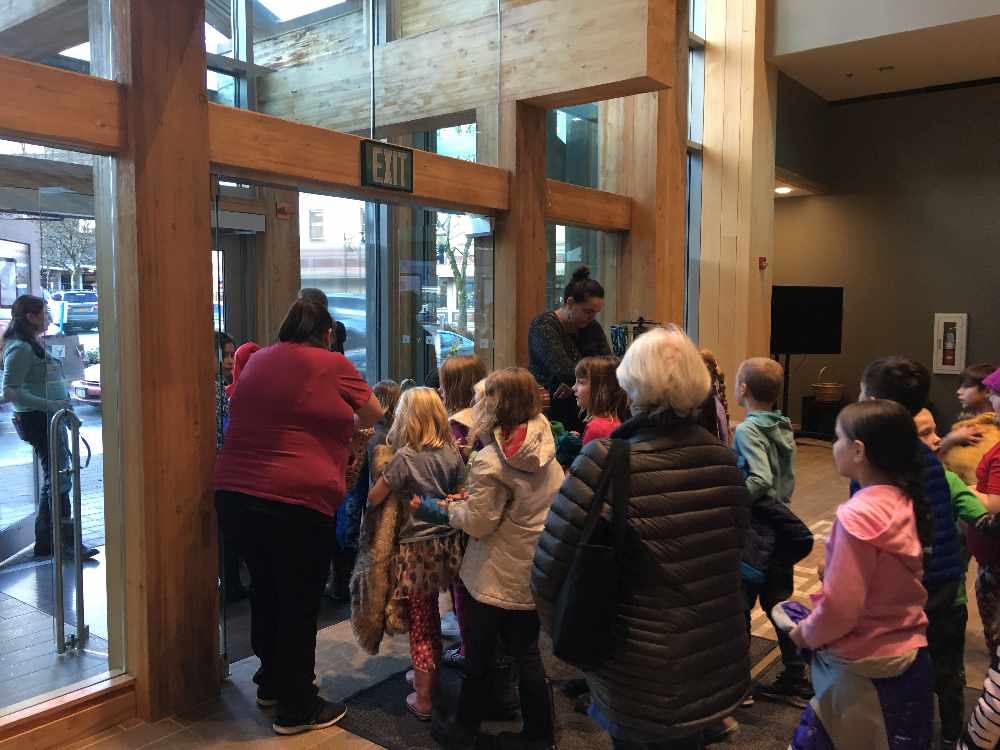 Juneau School District 2nd Graders singing as they leave SHI.
Juneau, AK (KINY) - The Sealaska Heritage Institute hosted Juneau School District second graders for a national arts initiative.
The visit was a part of the Ensuring the Arts for Any Given Child initiative that was established by the John F. Kennedy Center for the Performing Arts. Stories, music, and culture were all shared with the children in an effort to expose them to the rich heritage found in Juneau and Alaska at large.
SHI has been putting on this program since 2015 and it typically happens each November. This year featured stories from Lily Hope and Ishmael Hope. We asked Ishmael afterward what his thoughts were in regards to sharing Native culture with the children.
"It's really beautiful because the elders really did set us up with all kinds of amazing ideas, thoughts, scenes, and stories. For example, this is called the Walter Soboleff Building and I was able to share some of the things that he has talked about and it is just all nourishment and love. It's great literature and what we do is just try to share that and be a conduit from the elder's love."
Support for the art initiative this year included the Juneau School District, SHI, and the Juneau Arts and Humanities Council.