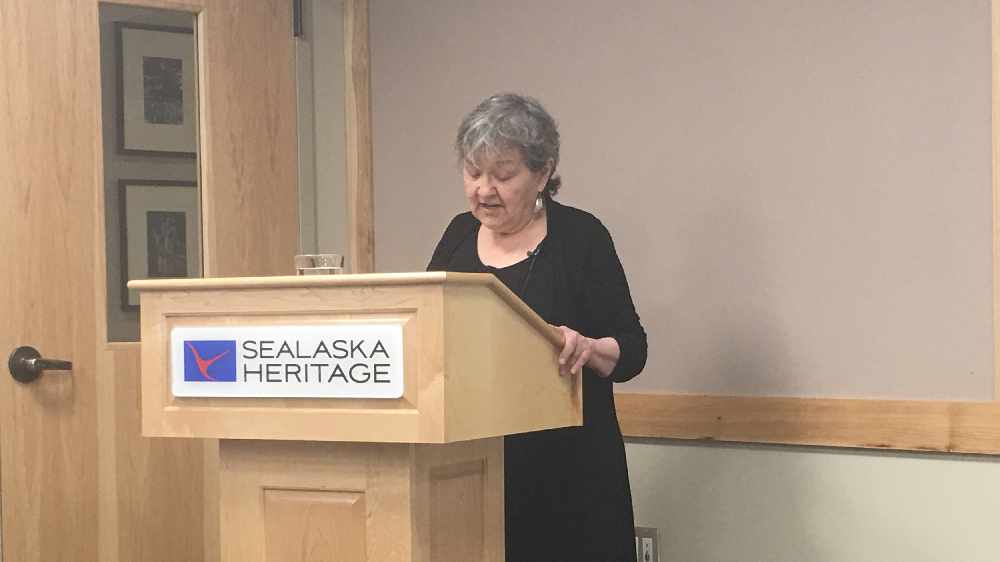 Juneau, Alaska (KINY) - Sealaska Heritage Institute will sponsor a lecture on Thursday next week, as part of its new fall series on a wide variety of topics beginning with award-winning author and professor Ernestine Hayes.
In her talk, An Alaska Native Memoir: Our Lives are Stories Telling Themselves, Hayes will examine what it means to be Indigenous in 21st century Alaska and share the question that guides her story forward.
Hayes will recount the challenges, obstacles, and opportunities that defined her path from territorial Alaska to San Francisco and beyond while holding to her roots of having been born in the Juneau Indian Village at the end of the Second World War.

Ernestine Saankaláxt Hayes belongs to the Wolf House of the Kaagwaantaan clan of the Eagle side of the Tlingit nation. Hayes was a Rasmuson Distinguished Artist in 2021 and Alaska Writer Laureate from 2016-2018. She is the grandmother of four, great-grandmother of three, and the author of Blonde Indian: an Alaska Native Memoir and The Tao of Raven.
The lecture is scheduled for 12 pm, Thursday, Sept. 8, in Shuká Hit within SHI's Walter Soboleff Building, 105 S. Seward St. in Juneau.
The lectures will be live-streamed and posted on SHI's YouTube channel.