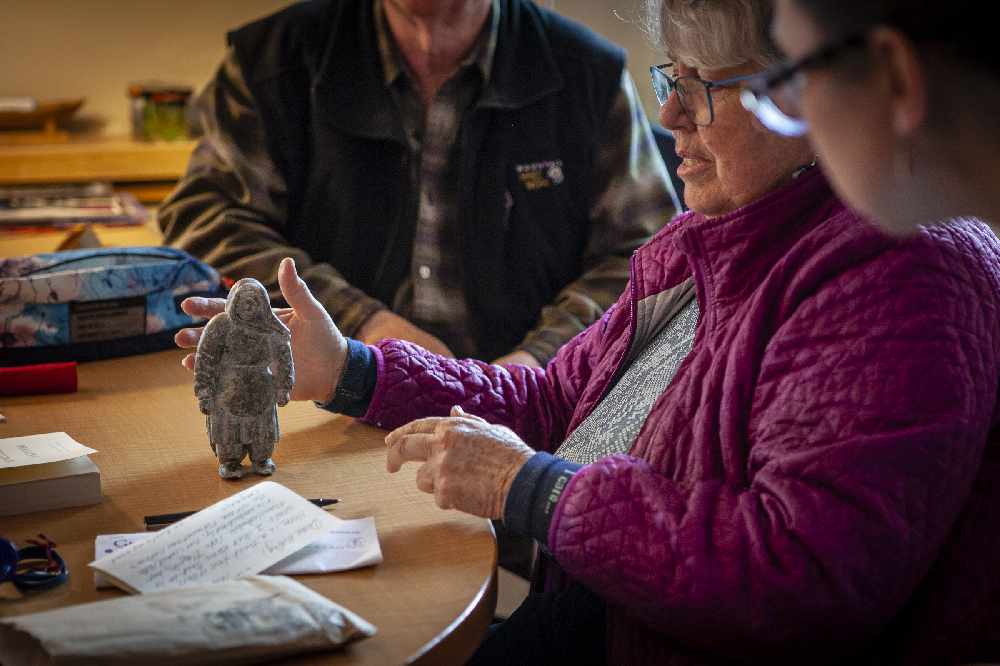 Eskimo Doll of black stone, with the donor, Theo Ferguson (in background) and his wife. Image courtesy of SHI.
Juneau, AK (KINY) - Sealaska Heritage Institute were recently given a unique item.
They received a stone doll that was donated by Theo Ferguson.
Chuck Smythe, who is the Director of the Culture and History Department at SHI, said that this was unusual to the other types of dolls that they've seen, which are normally made with animal fur and bones.
"We have a stone object and what we're calling it is an Eskimo doll."
"It's a figurine made out of stone that was donated to us by a woman who had heard about it and acquired it while she was in Europe. They brought it back and brought it to us and it's an amazing piece."
"We haven't seen anything like it in our collection and it's an unusual piece because it's made out of stone and not animal skin or something like that."
The doll will be a part of SHI's collection where they hope to learn more from the item.