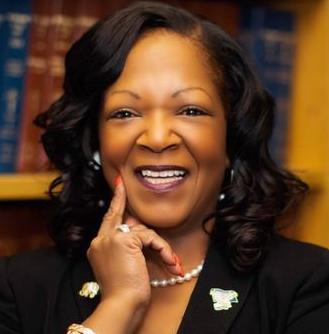 Rep. Sharon Jackson.
Juneau, Alaska (KINY) - It only took three days of wrangling over procedure and process for the House of Representatives to get their house in order, which they did Thursday.
Rep. Sharon Jackson was sworn in Thursday by House Speaker Pro-Tem Neil Foster to her District 13 seat -- after a tumultuous week that saw an attempted swearing in on Wednesday and a House that was unable to function.
Foster, a Democrat, was elected as Speaker Pro-Tem on a 35-4 vote. The House had 39 members present at the vote, which preceded Jackson's swearing in.
Republican Rep. Dave Talerico nominated Rep. Mark Neuman, who lost the vote 19-20.
The House now has a full complement of 40 members will reconvene Friday at 1 p.m. to attempt selecting a permanent speaker.
The Alaska House Republicans welcomed Jackson to the House in a press release.
"We're enormously grateful to the people of Chugiak/Eagle River for their patience, and we're thankful to our colleagues across the aisle for their dedicated effort to ensure that Ms. Jackson was seated expeditiously, and in accordance with Alaska law," said Rep. Dave Talerico (R-Healy). "I'm looking forward to resuming discussions with members on both sides of the aisle as we work to put together an organization that can move Alaska forward."
Representative Jackson is an appointee of Governor Michael J. Dunleavy.
"I know that Representative Jackson will be a strong voice for the people of Chugiak/Eagle River, and I'm looking forward to serving alongside her to ensure a strong future for our district and our state," said Rep. Kelly Merrick (R-Eagle River).