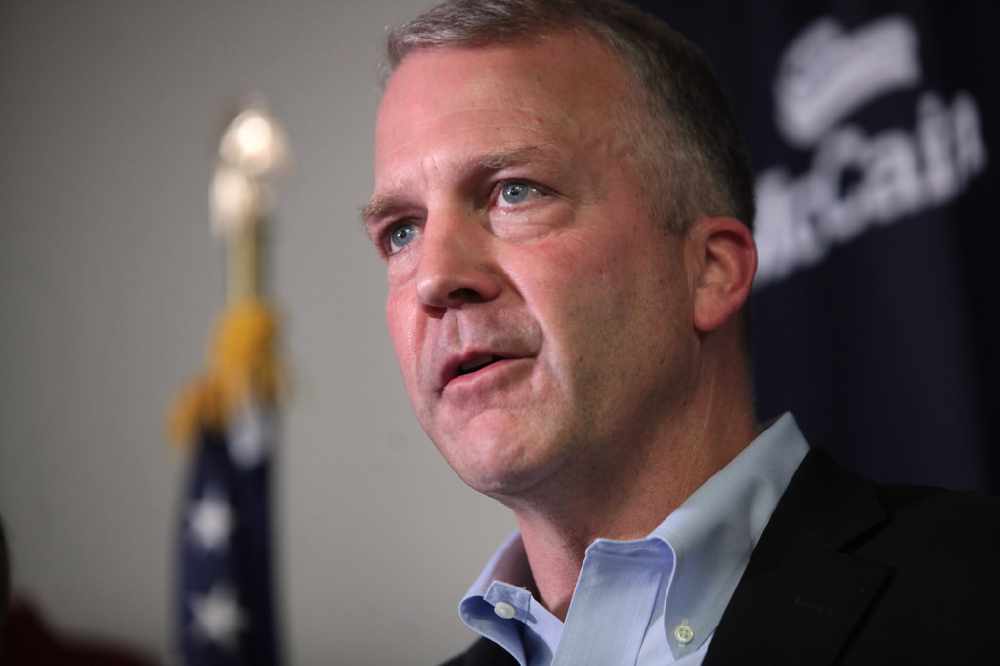 Washington, D.C. (KINY) - Alaska Senator Dan Sullivan joined with fellow senators to introduce a new bipartisan bill to prohibit the sale of American crude oil from the Strategic Petroleum Reserve to any company under the control of the Chinese Communist Party.
The U.S. House of Representatives recently passed similar legislation by an overwhelming, bipartisan vote of 331-97, with 113 House Democrats voting in support of the bill.
Sen. Sullivan also announced he plans to re-introduce the Replenishing Our American Reserves (ROAR) Act, his legislation that would ensure that the nation's SPR only includes petroleum products from the United States.
"Make no mistake—the biggest fan of President Biden's radical energy policies is Xi Jinping. Not only has President Biden's day-one shutdown of U.S. energy forfeited one of America's greatest strategic advantages relative to China, his administration actually sold a million barrels of oil from our Strategic Petroleum Reserve to the Chinese Communist Party-controlled Unipec," Senator Sullivan said.
"The SPR is meant to support our nation through major security crises—not to bail out a President's catastrophic energy policies or buttress our main global adversary. I'm glad to join Senator Cruz and my colleagues in introducing legislation to bar this administration from selling any more of our emergency energy reserves to China."
Texas Senator Ted Cruz (R-Texas), who was among the senators to introduce the bill on Feb. 1st.
"The Strategic Petroleum Reserve was intended to ensure that America had sufficient oil reserves in the event of an emergency,"Senator Cruz said.
"Under no circumstances should we sell any part of this stockpile to the Chinese Communist Party or any company under its control. We need to immediately act to stop this from happening in the future and unleash American energy, and I'm proud to work with my colleagues and Sen. Joe Manchin on this important, bipartisan issue."
West Viriginia Senator Joe Manchin (D-W. VA) made his own comments on the bill.
"The Strategic Petroleum Reserve is a vital piece of our nation's infrastructure that bolsters our energy and national security. While the reserve has been a policy Band-Aid for rising gas prices and the global unrest caused by Russia's invasion of Ukraine, the reserve is, above-all, meant to help the United States and our allies through difficult times, not to help China power its economy," Senator Manchin said.
"This bill would ensure that we are not risking our energy security by selling our petroleum reserves to China, and the bipartisan support this legislation has received shows just how important it is for America to be energy secure and independent."