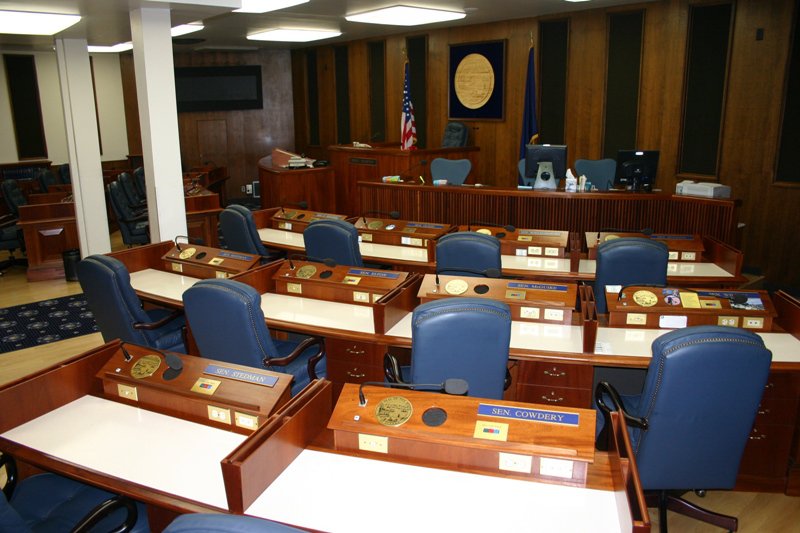 Juneau, Alaska (KINY) - Senator Matt Claman (D – Anchorage) introduced Senate Bill 91, legislation that expands telehealth providers and services available to Alaskans.
Last year, the legislature passed House Bill 265, which created a framework for telehealth in statute and ensured Alaskans' access to critical health care. In the summer of 2022, Senator Claman was contacted by a constituent who was recently diagnosed with Amyotrophic Lateral Sclerosis (ALS). Upon receiving her diagnosis, Sheila Swanson flew to Seattle to receive specialty treatment. Sheila was told that she could continue to receive care from the physician via telehealth but would need to fly to Seattle to receive in-person care from other members of her multidisciplinary ALS care team, including a respiratory therapist, speech therapist, and physical therapist.
Senate Bill 91 would allow out-of-state multidisciplinary care team members to provide telehealth services. The bill applies when a patient receives care for a suspected or diagnosed life-threatening condition. To receive treatment from a non-physician member of the multidisciplinary care team, Senate Bill 91 requires a documented referral to the member of the multidisciplinary care team by either a physician licensed in Alaska or through a physician licensed out-of-state to whom the patient has a previously-established relationship.
"ALS is a rare disease. While I am so appreciative of the providers in Anchorage who have ALS experience and help me when I need local access, the ability to receive treatment from my out-of-state ALS team is important for my health, needed equipment, and quality of life. Current law allows telehealth access to my ALS-team neurologist when I can no longer travel because of my condition. Unfortunately, it does not allow the same access for the rest of his team, which provides equally crucial care," Sheila Swanson said.
"For Alaskans with ALS, access to a multidisciplinary care team is critical for many reasons. People with ALS are required to make decisions for symptom management and quality of life on a daily basis, and having a multidisciplinary team can make these decisions happen more quickly and efficiently. Successful outcomes can depend on the timing of interventions, and this is a step toward expanded access to care for people with rare diseases in Alaska," Brooke Lavender, North Sound Care Coordinator for the ALS Association, said.
"Our focus with Senate Bill 91 is ensuring Alaskans like Sheila can receive the care they need for serious and life-threatening illnesses, while allowing them to stay directly connected to their family and local support network," Sen. Claman said.
Senate Bill 91 was referred to the Senate Health and Social Services and Finance Committees.