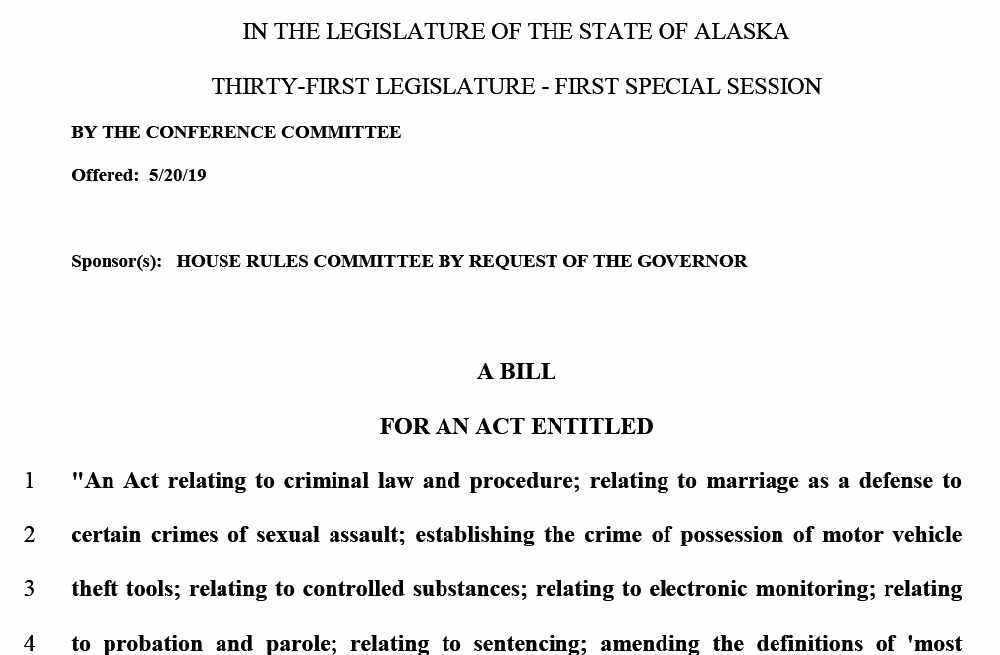 Juneau, Alaska (KINY) - The new crime bill is on its way to Gov. Mike Dunleavy's desk.
The Alaska Legislature has voted to repeal and replace Senate Bill 91, strengthen the state's sex crime laws, and provide police and prosecutors with new tools to fight crime.
"Public safety is government's foundational responsibility and has been the Senate's top priority since day one," said Senate President Cathy Giessel, R-Anchorage. "I am incredibly proud of my colleagues for their tireless work on this effort. In the end, the Legislature came together and approved legislation that will restore law and order to communities across Alaska."
"We poured over every aspect of the bills and made numerous improvements to them, to return the needed tools to law enforcement, prosecutors, and judges to ensure offenders will be held accountable for their crimes and victims will receive justice," said Senator Shelley Hughes, R-Palmer, chairwoman of the Judiciary Committee. "We took our time to get it right, vetting the bills very thoroughly to repeal and replace SB 91. After the fiasco of the 2016 supposed criminal justice reform and the tragic rise in crime and decline in public safety, Alaskans deserved nothing less."
"Today, we finally repealed and replaced SB 91, fulfilling a promise made to Alaskans by myself and others," said Senator Mike Shower, R-Wasilla, chairman of the State Affairs Committee. "Now we can begin the work of restoring law and order, protecting citizens, restoring justice to victims, and turning the tide against criminals in our great state."
House Bill 49 passed the Senate 18-0 and the House 36-2, for a combined vote of 54-2. The bill is now on its way to Governor Mike Dunleavy's desk for his signature.