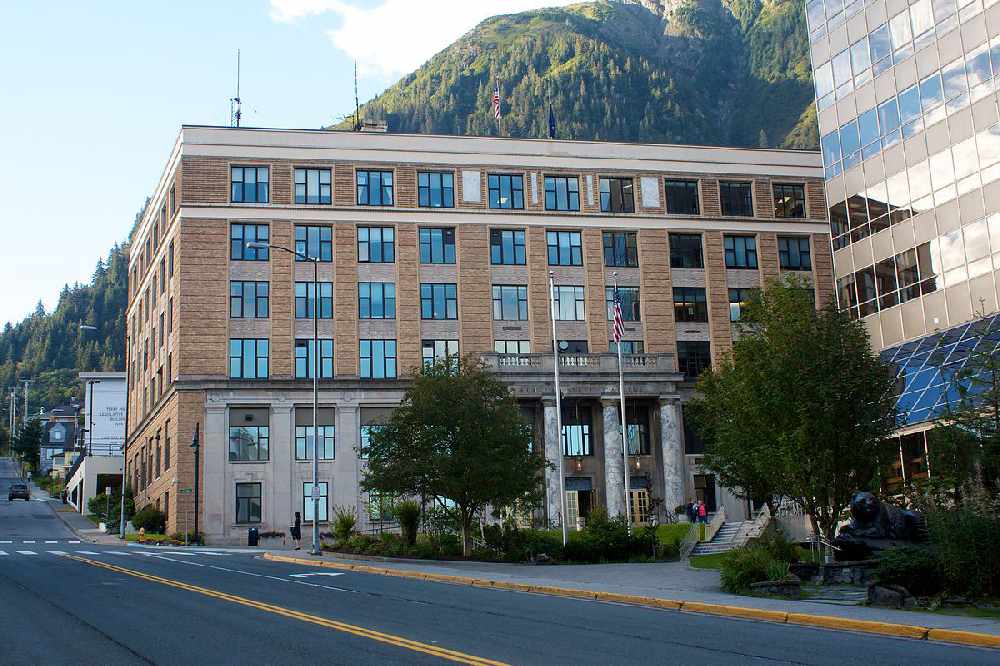 The Alaska State Capitol in downtown Juneau.
Juneau, Alaska (KINY) - Today, exactly 107 years after the First Territorial Alaska Senate passed a bill granting Alaskan women the right to vote, the Thirty-First Alaska Senate unanimously approved a resolution celebrating the 100th anniversary of universal women's suffrage in the United States.
At the time of ratification, the U.S. Constitution deferred voting rights to the states and, by 1807, women did not have the right to vote in any state.
"The women's suffrage movement in the United States truly took form in 1848 with the Seneca Falls Convention where eloquent speakers like Elizabeth Cady Stanton and Lucretia Mott outlined their dream of an America where the votes of women would be counted," said Senator Josh Revak, R-Anchorage, the resolution's sponsor. "It would take 70 years for this dream to be realized with the passage of the 19th Amendment to the US Constitution on Aug. 18, 1920, but it is clear that we are indebted to the countless women who made this happen."
Several states and territories granted women the right to vote prior to the 19th amendment, including the Territory of Alaska in 1913.
After Congress established the Territory of Alaska through the Second Organic Act of 1912, the first legislative action by the First Alaska Territorial Legislature was to recognize the right of women to vote. House Bill No. 2, An Act to Extend the Elective Franchise to Women in the Territory of Alaska, was signed into law March 21, 1913 – seven years prior to the adoption of the 19th Amendment.
Senate Joint Resolution 18 asks the Lieutenant Governor to coordinate events across Alaska this year to celebrate the great strides made by women since the establishment of women's suffrage, focusing on the state's rich history in empowering women as equal members of society.
"This resolution celebrates women's suffrage and the many trailblazers that the women's movement has and will continue to produce," said Sen. Revak. "It's important for us to celebrate our historic strides toward equality."
SJR 18 passed the Senate by a vote of 16-0 and is now on its way to the Alaska House of Representatives for consideration.