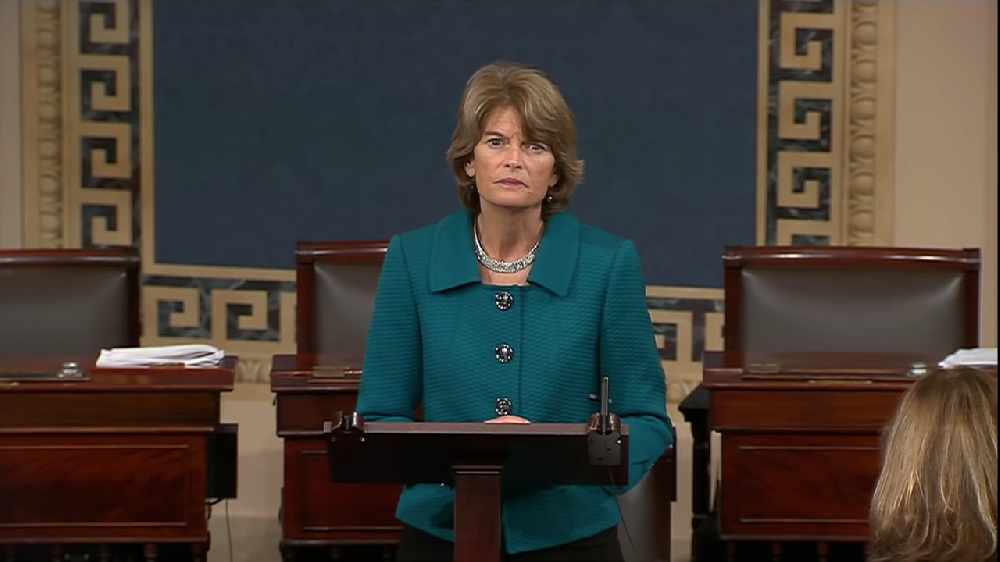 U.S. Sen. Lisa Murkowski
Washington, DC (KINY) - U.S. Senator Lisa Murkowski, a senior member of the Senate Appropriations Committee, has announced grants to organizations, Tribal entities, and communities in Alaska.
According to a press release from Murkowski's office, the following entities in Southeast Alaska have been earmarked for grant funding.
Juneau: $199,879 to University of Alaska Southeast Juneau from National Science Foundation for Riverine Biogeochemical Export from High-Latitude Catchments: The Role of Glaciers and Extreme Hydrologic Events.
Juneau: $1 million to the Department of Environmental Conservation from the Environmental Protection Agency for Solid Waste Disposal.
Juneau: $485,806 to the Department of Environment Conservation from the U.S. EPA for safe drinking water.
Juneau: $2.2 million to Borough of Juneau from Federal Transit Administration for maintenance facility rehabilitation and security modernization.
Ketchikan: $4.2 million to the Ketchikan Gateway Borough from the Federal Transit Administration for community use of hydropower and transitioning to electric buses and charging infrastructure.
Metlakatla: $402,257 to Metlakatla Indian Community from the Federal Transit Administration for Annette Islands ferry terminal battery electric bus service.
Sitka: $7.8 million to the City and Borough of Sitka from Rebuilding American Infrastructure with Sustainability & Equity for the design and construction of the Marine Service Center.
Sitka: $24,685 to Sitka Science Center from NSF for Collaborative Research: The Origin of the Large Brains of Cetaceans.
Additionally, a $50.6 million grant to the State of Alaska from Doyon Limited will go to broadband infrastructure deployment.