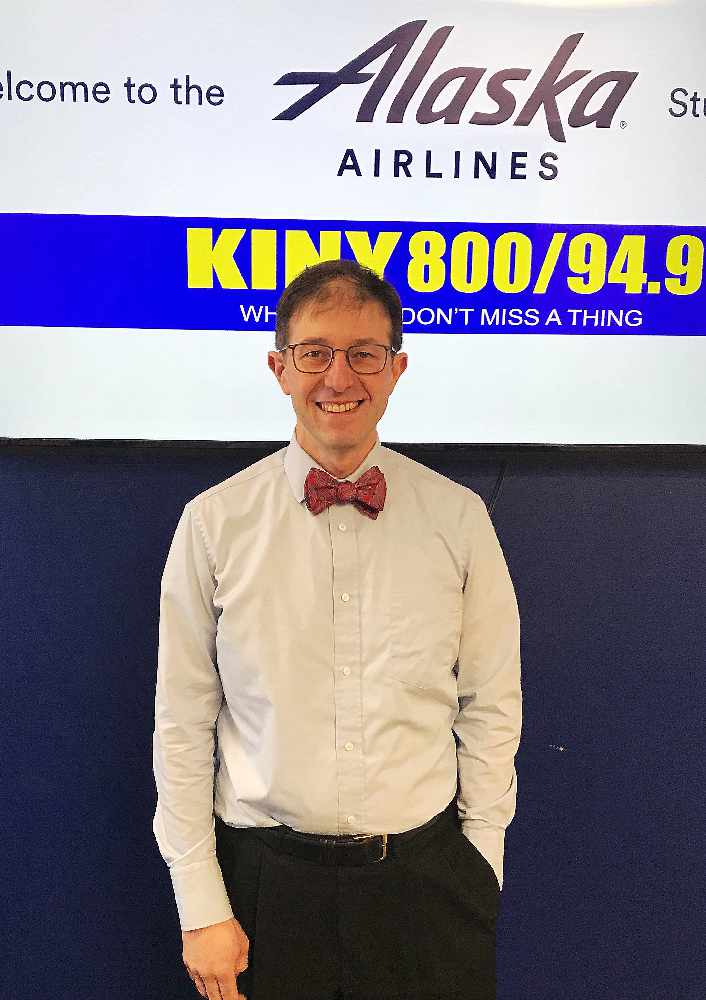 Juneau Senator Jesse Kiehl
Juneau, Alaska (KINY) - Senator Jesse Kiehl spoke to News of the North after the close of the 32nd Alaska Legislature.
Kiehl says the session was a success, given how legislators worked together and got the budget completed.
"We had a pretty successful legislative session this year," Kiehl said. "First and foremost, we got out by the constitutional deadline, which we've had a hard time with lately. A lot of us work pretty hard on that timing. And there's a pretty good budget. We passed fair amount of legislation that is going to make improvements, some small, some large. It was a very different culture in the Senate this year, different working relationships. I'm really pleased that in the Senate, we mostly work together. There were times when we had deep disagreements, and we had had to kind of duke it out on the issues."
Kiehl added that he still would have liked to see more savings.
"We moved things forward for Alaskans in a lot of important ways," Kiehl said. "I would have liked to see us save more, and I'm still crunching the numbers that we saved because oil prices are so high, and we know they're going to go down again. But on the whole, I think it was responsible and successful."
And Kiehl says there is good news about school bond debt reimbursement this year, but more still needs to be done.
"I think it's it's really important that the state needs to be good at its word," Kiehl said. "So, there are two pieces. One, of course, is this coming fiscal year, the state paying its obligations. We committed to paying a portion of those school bonds. But the other is part of the surplus this year is in the budget to pay back the amounts that the governor vetoed when he decided in previous years not to follow the law. That's obviously a controversial issue ... The better way to look at it is municipalities all across the state are trying to come out of this COVID slump without raising taxes ... so this will really help them to deliver services to Alaskans, without any add-on to their tax bill."