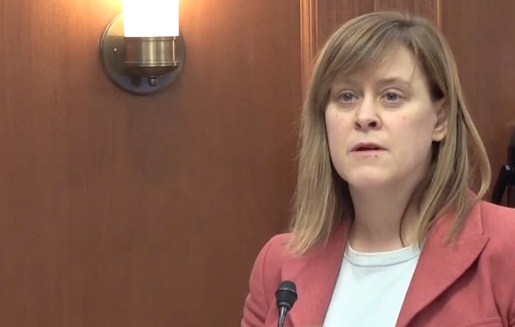 Anchorage Sen. Mia Costello.
Juneau, Alaska (KINY) - There has been a major shakeup at the top of leadership in the Alaska Senate on the first day of the Second Special Session.
According to Sen. John Coghill, Sen. Mia Costello of Anchorage has been removed as the Senate Majority Leader after a vote of the committee on committees. In her place, Sen. Lyman Hoffman, a registered Democrat who caucuses with the Republicans, has been named to the leadership team.
She was also removed from the committee on committees and rules committee.
Costello said last week, in an op-ed published in the Anchorage Daily News, that she was going to attend the special session in Wasilla, rather than Juneau. She wrote that she believed Gov. Mike Dunleavy issued a legitimate call for lawmakers to meet there, rather than the Capital City.
Senate President Cathy Giessel opened the session in Juneau on Monday.
Hoffman has represented the S district since 1995, and from 1991 through 1992. He was previously a member of the Alaska House of Representatives from 1986 through 1990, and from 1993 through 1994.
In January, Hoffman became the longest-serving member in the history of the Alaska Legislature, surpassing the service of Jay Kerttula, the previous record holder.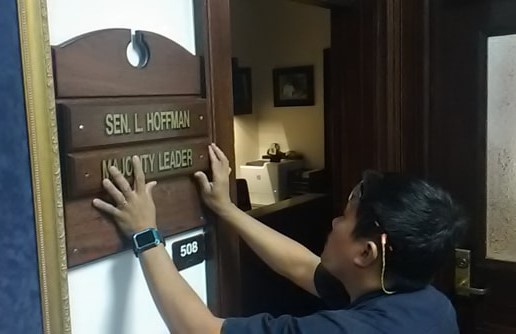 Maintenance staff replace the plaques outside Sen. Hoffman's office at the Capitol.