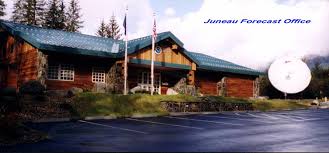 Juneau, Alaska (KINY) - It was wet and rainy in the month of May, and the Weather Service says it was the second wettest on record.
Lead Forecaster at the Weather Service Edward Liske, said that through the readings taken from the Juneau Airport, May ended up being the second wettest may on record.
The preliminary numbers showed May 2021 had 6.91 inches of rain.
This does not come close however to the all-time record of 9.20 inches in 1992.
Memorial Day saw a rain record broken for the day of May 31st at 1.48 inches of rain, breaking the previous record set in 2013 of 1.10.