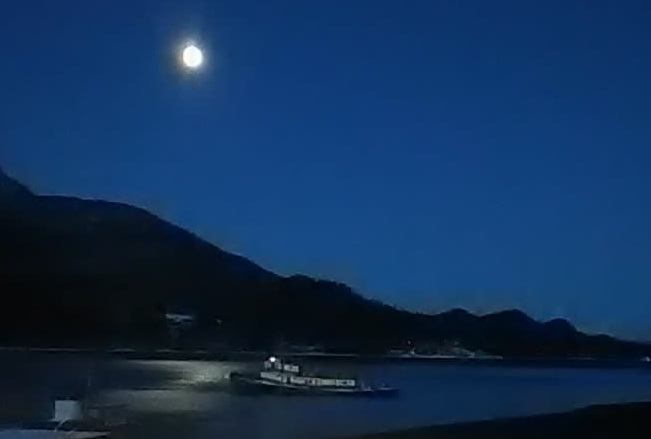 Juneau, Alaska (KINY) - CBJ Docks and Harbors Department officials were asked for an update on the defunct tugboat the Lumberman while guests on Action Line.
Four seasonal CBJ Docks and Harbors' workers are poised to begin work to clean up a defunct tugboat impounded by the department.
The Lumberman was impounded after drifting back into CBJ tidelands in Gastineau Channel earlier this year.
Harbormaster Matt Cresswell and Port Director Carl Uchytil were asked for an update on Action Line. Cresswell said they will start the work Monday. "We hope to have the initial trash removal done within 30 days and there's cleaning to do. We would love to be in a position later in the summer when we could call the Coast Guard and say 'Hey, come look at it. Are we good?' But it's going to take a little time."
Uchytil added they'll also have to flush the fuel tanks and the fuel and hydraulic lines.
The plan is to scuttle the vessel. Uchytil said there is a process in which vessels are eligible for deepwater disposal. "That's kind of what we're looking at. We found a location in the Gulf of Alaska in 13-hundred feet of water would be suitable for deepwater disposal for the Lumberman, but it does require a concurrence with EPA, and NOAA's National Marine Fisheries Service, and the Coast Guard."
They hope the job can be done by summer's end.