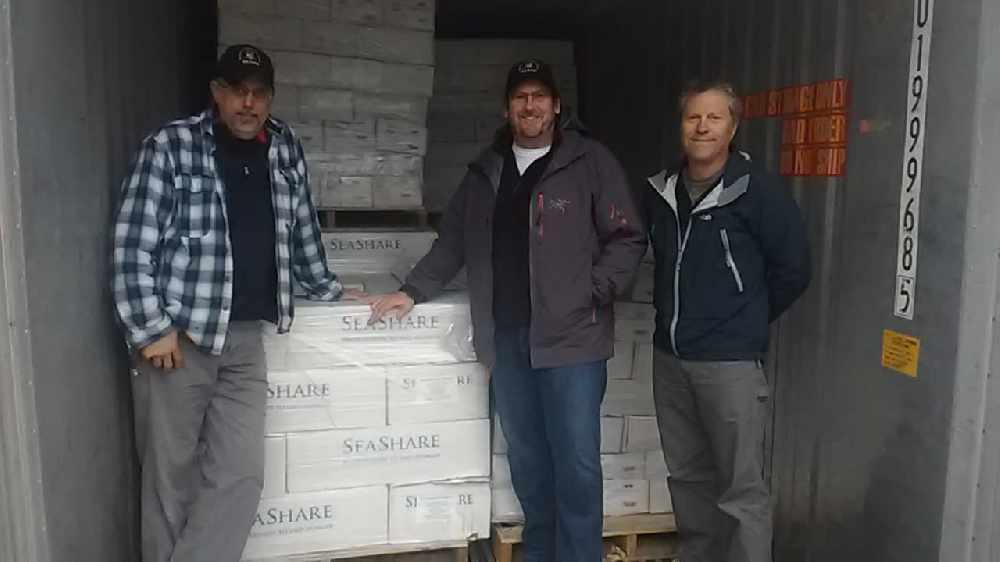 Chris Schapp, new Executive Director for the Southeast Alaska Food Bank (left), is joined by board member David LeFebvre and SeaShare's Jim Harmon.
Juneau, Alaska (KINY) - Southeast Alaska Food Bank has accepted a gift of a 40-foot freezer van and more than 20,000 pounds of seafood as a donation from the non-profit SeaShare.
According to food bank manager Chris Schapp, the donation, which was made on Thursday, will feed many needy individuals and families in the region.
"We've got 23,000 pounds of donated, frozen fish," said Schapp. "Some being salmon steaks, and some being fish sticks that Jim Harmon, the executive director of SeaShare, was kind enough to donate. And not only the fish, but actually the container as well."
Yakobi Fisheries is providing space to house the van for the use of the food bank.
For more information call the food bank at 789-6184.