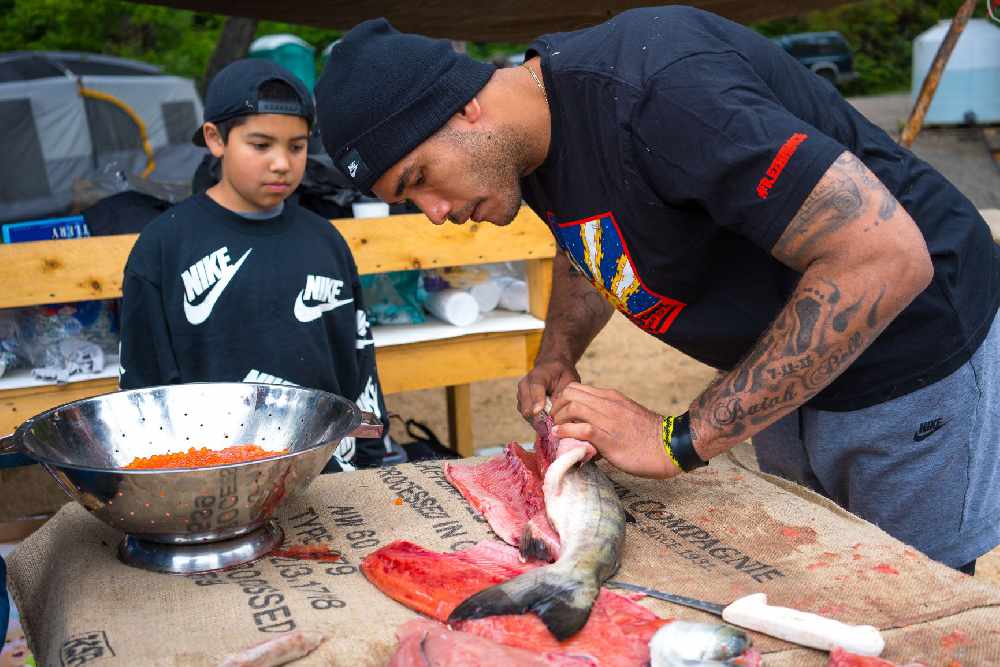 Damen Bell-Holter at Kake Culture Camp 2018.
Juneau, Alaska (KINY) - Sealaska is co-sponsoring the Mens Work Gathering from June 28 through June 30 along with Aiding Women in Abuse and Rape Emergencies (AWARE), Alaska Network on Domestic Violence and Sexual Assault (ANDVSA), and the Goldbelt Heritage Foundation.
According to a Sealaska press release, the gathering will guide participants through a process of "deepening self-understanding and rebuilding connection to others that is rooted in healing."
Topics will deal with addressing societal views on racism, patriarchy, colonialism, and other systems of oppression and their connection to violence.
"Participants will return to their communities with knowledge and inspiration, equipped with new skills and tools to take action to end violence and build well-being in their communities," states the press release.
The event will be held at Elizabeth Peratrovich Hall and at the UAS campus.
More information can be found here.