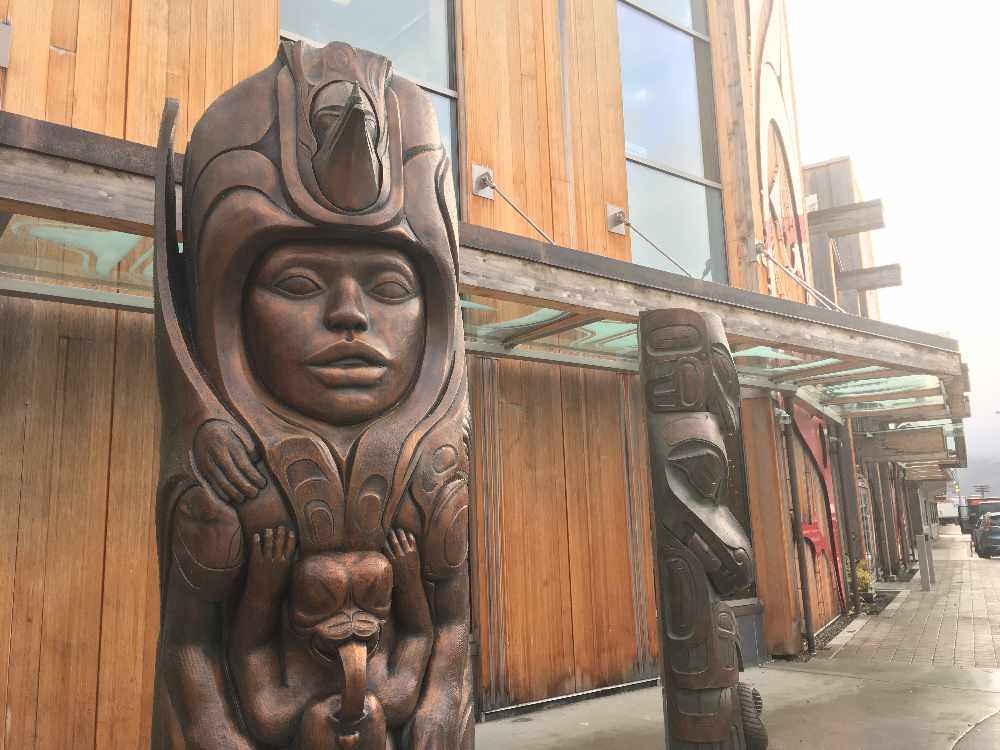 Juneau, Alaska (KINY) - The Sealaska Heritage Institute held a ceremony on Friday destroying a retail coat that copied a design by the late master weaver, Clarissa Rizal.
According to a release from Sealaska Heritage Institute in 2020, the institute discovered the "Ravenstail Knitted Coat" being sold by Neiman Marcus in late 2019 and later filed a lawsuit. President of Sealaska Heritage Institute, Rosita Worl, said they were compelled to use available US law policies and courts to protect the art and property.
"This is precisely what SHI did in using copyright laws, and the Indian Arts and Crafts act of 1990, to protect our intellectual and cultural property, or in this instance, and name, as well as a design that was created by past, noted artist Clarissa Rizal, of the T'ak Dein Taan clan."
She said the parties involved with the lawsuit came to an agreement, but the terms must remain confidential. Worl explained what the ceremony entailed.
"Today, in accordance with our cultural practices, we will be burning one commercial coat to transfer it spiritually to Clarissa Rizal, who is the artist whose design we sought to protect," Worl said. "We will then be distributed in pieces of the commercial object to her opposites, or her paternal relatives the eagles, to validate this action. The recipients have the prerogative to sew these pieces onto their regalia."
The event was live-streamed on Sealaska Heritage Institute's Youtube page and featured comments from Rizal's daughter, as well as several clan spokespersons.