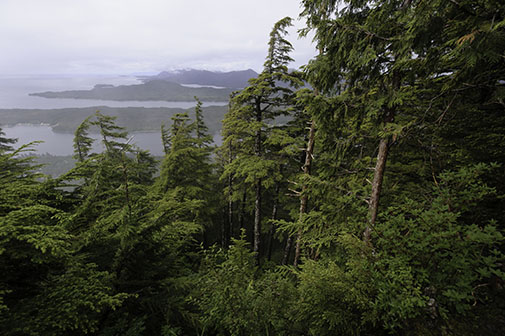 Juneau, Alaska (KINY) - The Southeast Alaska Conservation Council will be holding a virtual rally Thursday at 4pm.
They are holding the rally in lieu of the recent public process undertaken to restore the roadless rule on the Tongass national forest.
Forest Program Manager at SEACC Chiara D'Angelo said the rally will feature the tribal president of the Organized Village of Kake, Joel Jackson, the executive director of the Alaska longline fishermen's Association, Linda Behnken.
She said the director of the viral film "understorey," by Elsa Sebastian will be present, as well as the women's Earth and climate net network, featuring indigenous women from Hoonah, and Congressman Ruben Gallego, sponsor of the Roadless Area Conservation Act.
There will also be a performance by Portugal The man.
She says it will be a moment to celebrate the decision.
"it's a chance to celebrate, it's a chance to celebrate the diverse voices of the Tongass," she said. "It's been a long, hard won fight. We got the decision announced the summer and then we've had to hustle to ensure that the public gets a chance to have their voice heard, and now we have a moment to celebrate this incredible public process and this incredible victory for the people for the fishermen of Southeast Alaska as well the tribal communities that made this possible."
The rally will be held via zoom and Facebook live.
A link is also available at bit.ly/tongass-rally.