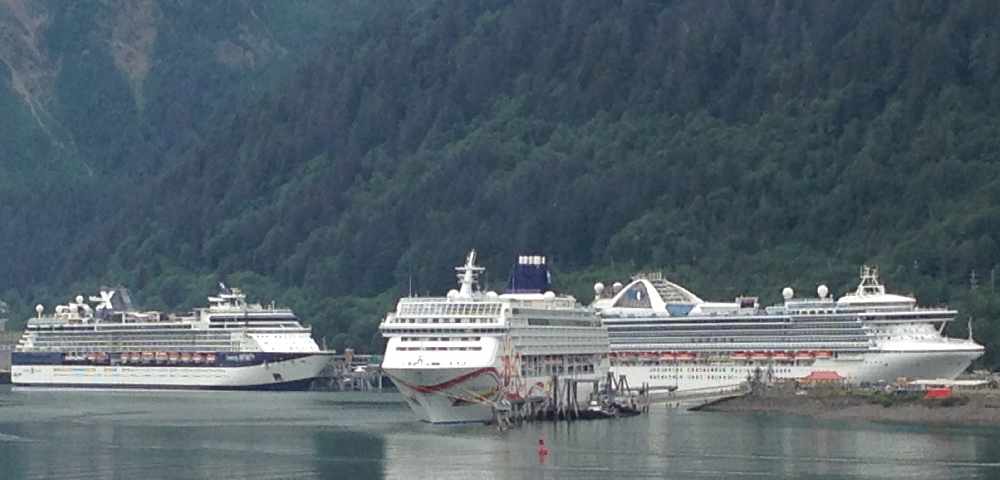 Juneau, Alaska (KINY) - Legislation affecting the state's Ocean Ranger Program has sparked concerns from an advocacy group in southeast, who are calling for the program to remain and be re-instated so that the monitoring of cruise ship discharges can continue.
That was the word from Aaron Brakel, Inside Passage Waters Programs Manager at the Southeast Alaska Conservation Council, who spoke about Senate Bill 180 while a guest on Action Line.
He said the Ocean Rangers Program was approved by voters in 2006 to institute onboard trained monitors, and environmental engineers to report what was happening onboard the cruise ships, whether it be safety or waste incidents.
Brakel said the program has led to improved reporting.
"It's tremendously helpful to have Alaska watchdogs on board, and what the program has done is; it's led to significant improvements in the cruise ship self-reporting of discharges," he said. "It keeps the industry a little bit closer to toeing the line of the law on discharges."
He said that in 2019, Governor Dunleavy requested the program be de-funded, and in 2020 and 21, there were no ocean Rangers aboard ships.
SB 180 calls for oversight to shift to the Department of environmental conservation.
"Division of Water has staffing and they have a program to monitor cruise ships, but what they don't do is ride along onboard those cruise ships regularly. They now meet the cruise ships, do an in port inspection on the first couple of weeks of each ship visiting, and do a single ride-along, but that really doesn't cover the tremendous number of transits and time that the cruise ships spend."
During public testimony on SB 180, Brakel said there have been concerns raised about the cruise industry's record on waste.
"I look at people who are deeply concerned, the industry has a long history shipping generally, and the cruise industry has a long history of unfortunate and frequently illegal activities. Carnival Cruises has just been through another period of federal probation for felony discharge violations," he said. "The industry has a history of using magic pipes and ferry logbooks to illegally discharge and falsify records of discharges, and there's the old saying 'trust but verify,' well in this situation, trust is broken and verification needs to happen that they're not discharging it appropriately."
SB 180 most recently passed through the senate resources committee in a 4-3 vote and was referred to the finance committee.