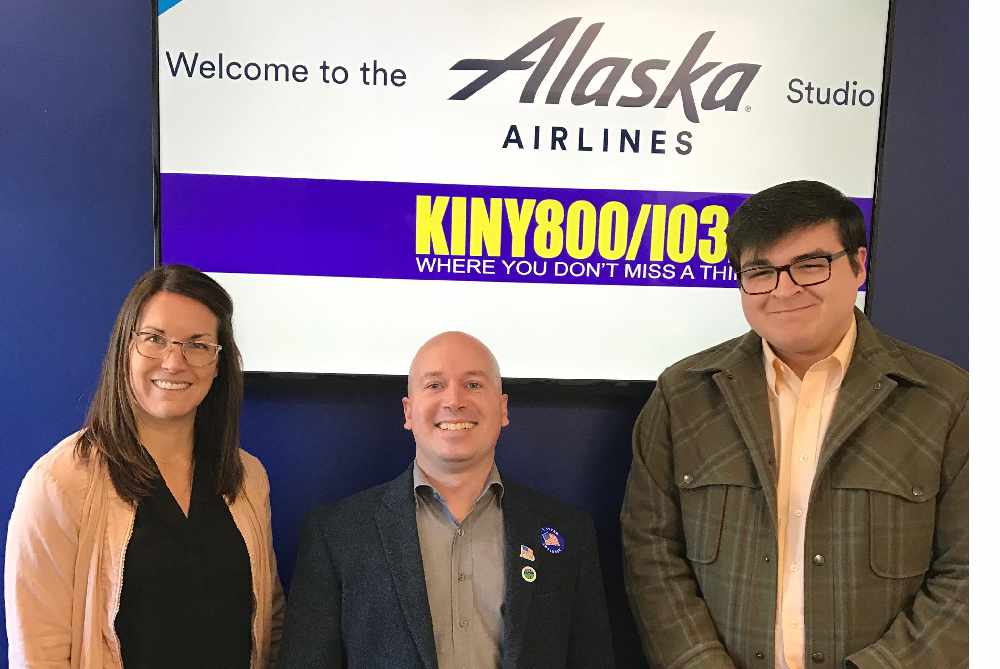 (L-R) Juneau Board of Education member Dr. Elizabeth Siddon, Paul Kelly, and Kevin Allen.
Juneau, Alaska (KINY) - Juneau School officials expect to receive about $1 million in federal dollars to handle expenses from COVID-19.
The governor said about $34 million will be divided among Alaska schools. He vetoed $30 million allocated by the legislature for public schools. He said the CARES funding could replace the vetoed funds.
One question the Juneau Board of Education has is how can this money be used?
Administrative Services Director Sarah Jahn said the schools can use it for unexpected expenses brought on by the pandemic. This would include cleaning supplies and helping vulnerable populations of students.
The money won't impact the CBJ statutory cap and can't be put in the operating fund. It basically would offset additional expenses caused by COVID-19.
The schools aren't sure if it can be used for meals but likely could be used for technology. For example, it could replace devices sent home with students for online learning that do not return in the fall.
Superintendent Dr. Bridget Weiss said she would like the money to go for intervention programs for students to help them catch up with the instruction time they have lost this semester.
Another preferred use could be after school programs or summer school.
Board President Brian Holst said after recent conversations with lobbyists, state legislators and educators he was surprised to see so many strings attached. He said he thought it could be used for everyday expenses.
School Board member Deedie Sorensen said she was concerned these funds won't help the district next year when students should return to the classroom. She said the money would be best used for additional staff to help students catch up.
Jahn said no firm direction has been given by the Department of Education yet on how the money can be spent but she added the money can be carried over to the fiscal year 2020-2021 budget.