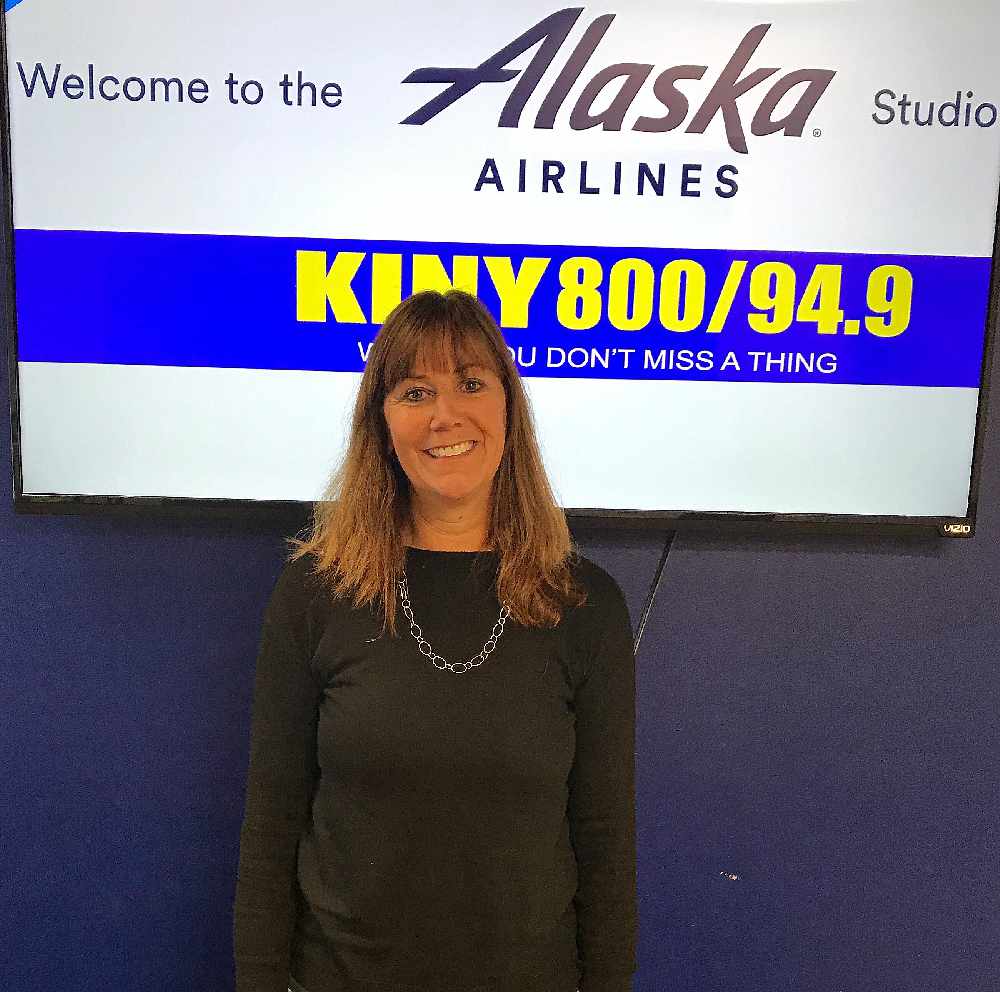 Juneau School Superintendent Dr. Bridget Weiss.
Juneau, Alaska (KINY) - Communication, prevention, and response are the three pillars of the Juneau School district plan for dealing with the novel coronavirus.
Supt of Schools Dr. Bridget Weiss said they have sent out two communications to parents to better inform them of the situation.
A detailed four-level response has been created. They are currently at level one. This means they are planning and preparing for an outbreak. A local case at school or related to school would move them into another level.
Intense cleaning and deeper cleaning efforts are being made daily. They have also concentrated on at-risk classrooms at night.
They advice students and staff to avoid close contact with people who are sick, avoid touching of eyes, nose and mouth, stay home when your sick, keep sick children from school until at least 24 hours after a fever subsides, cover your cough or sneeze with a tissue and then throw the tissue into the trash, and wash your hands often for at least 20 seconds, especially after going to the bathroom, before eating, and after blowing your nose, coughing, or sneezing.
They urge people experiencing symptoms of fever, cough, and shortness of breath to call your healthcare professional and to not show up at a clinic or emergency room without calling first unless it is a true emergency.
They also have asked parents to alert their child's school principal if they have been to a country with a high transmission risk.
They have also created a plan in case schools are forced to close. Home delivery of instruction is being considered. A priority would be high school seniors, medically fragile students, and at-risk students.
They also are considering the impacts on employees if they are forced to close for a longer time period.
"Part of preparedness is building the best plan that you will never need," she explained.
Supporting students with food programs if schools are closed is another issue under consideration.
"Flu is running around. We know that now because people are getting tested. Our rates are increasing. We watch the absentee rates."
They are also looking at electronic meetings of staff. They have had staff meetings to talk about issues and impacts on individual departments.
A tabletop exercise and meeting of local agencies will be held Wednesday focused on prevention and being prepared.
Dr. Weiss emphasized social distance, no shaking of hands and hugs, and constant and thorough hand washing.
More test kits are going to be available and that will likely mean an increase in Alaska cases, she added.
Level 2 would kick if there is a confirmed case in Juneau. The schools would isolate staff and students with symptoms at school promptly, and potentially take other steps like a limit on all unnecessary travel and field trips, a limit on districtwide meetings and training, a limit on large gatherings to only essential events, consider postponing events, limit or restrict outside visitors and volunteers at school, and limit or restrict facility rentals.