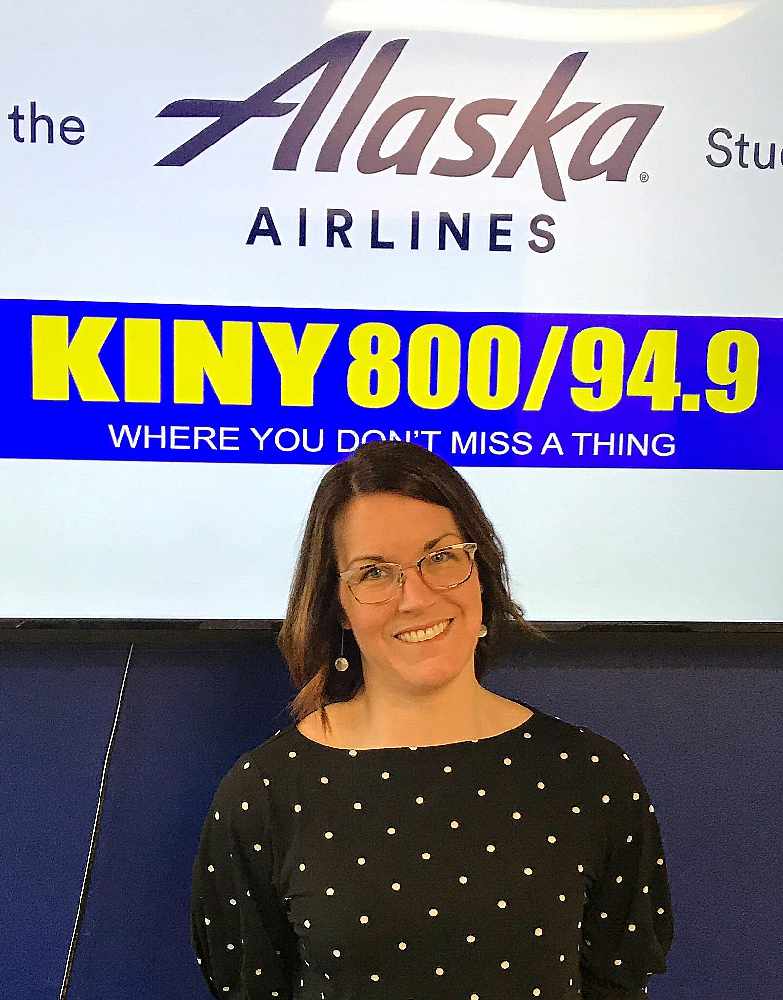 Juneau School Board President Elizabeth Siddon
Juneau, Alaska (KINY) - Juneau School Board President Elizabeth Siddon was on Action Line Friday to talk about her reelection campaign.
Siddon was elected in 2018 and took over as president in the Fall of 2020 just in time for the pandemic. "It has been a year. It has been challenging and it has been a learning experience, but also in maybe a strange way rewarding. As president, I interact with the community in a slightly different way as the sometimes the spokesperson for the board and the person who is replying to all of the emails that are received by the school board and so that has really given me insight into the breath of how our community is feeling about all of the decisions on the topics and issues of the last year."
When asked by Host Pete Carran,Siddon acknowledged that some of the emails she has received have been threatening mad and rooted in school board decisions regarding pandemic protocols.
In view of such things Siddon was asked why she still decided to seek re-election. "I am a glass half full person, yes, and you know l think I'll add it to the list of things in my life in my lived experiences that have shown me that I can do hard things and that doing hard things is worthwhile."
Siddon noted that she has a strong background in three specific areas.
One is STEM or science, technology, engineering and math. She says she has studied and or worked in the sciences or entire adult life. Siddon has a doctorate degree in fisheries from the University of Alaska Fairbanks and works as a research fisheries biologist for NOAA's Alaska Fisheries Science Center at Auke Bay
Another area is special education. She has an eight year old son who is a special education student.
And there's early learning and intervention. She is the statewide parent representative on the Alaska Early Childhood Coordinating Council and the parent representative on the Governor's Council on Disabilities and Special Education's Early Intervention Committee.