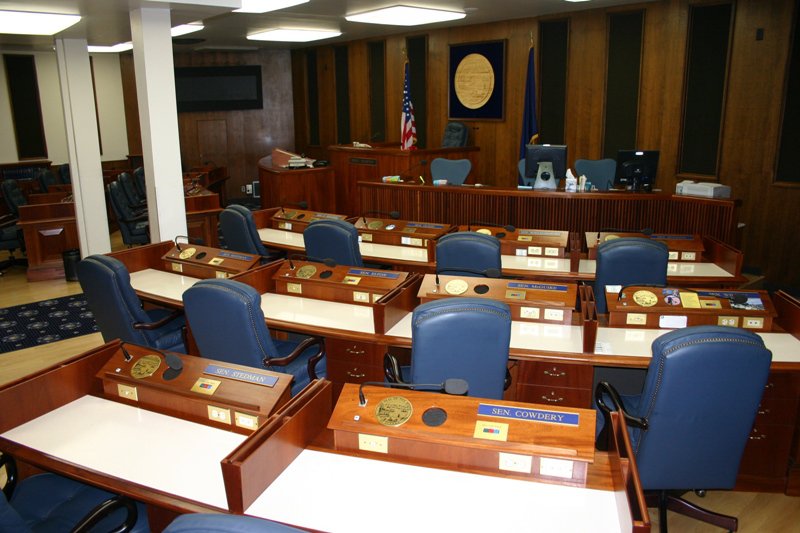 The Alaska Senate chambers at the Capitol.
Juneau, Alaska (KINY) - The Alaska Senate passed Senate Bill 167 on Friday on a 19-0 vote.
The bill, authored by the governor's office as part of his sweeping crime legislation, provides for an aggravating factor at sentencing for contractors, volunteers, and employees of the Department of Corrections who bring contraband into a jail facility.
Promoting Contraband in the First Degree is a class C felony that typically carries a sentence of up to two years with a maximum sentence of five years for aggravated offenses.
The bill would allow a court to impose a lengthier sentence on employees, contractors and volunteers who are held in a position of trust.
The governor's office says promoting contraband such as drugs, tobacco and weapons seriously undermines the safety of correctional facilities.