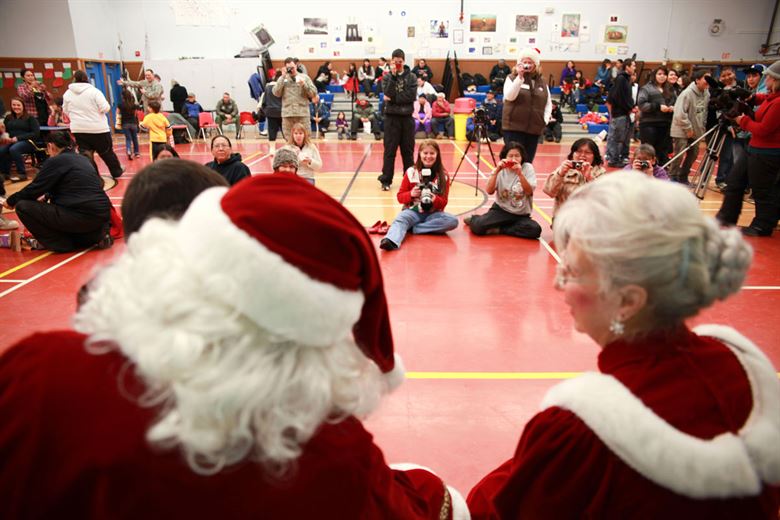 Santa Claus and Mrs. Claus during an appearance at JBER in Anchorage in 2016. (Photo courtesy U.S. Army)
Denver (KINY) - Saint Nick and his reindeer will fly over Juneau just after 1 a.m. Alaska Time.
Santa Claus is on his way and is scheduled to arrive in the Last Frontier early on Christmas Day.
The official route of Santa is a tightly held secret at NORAD, the U.S. government agency that is monitoring his path via satellite and ground stations, but the agency estimates he will make an appearance at approximately 1:06 a.m.
But, as all the kids and adults on Santa's "nice" list know, they have to be tucked into bed for him to make a stop.
Anyone can track Santa's whereabouts by calling 1-877-HI-NORAD, or by emailing noradtrackssanta@outlook.com. You can follow NORAD's interactive Santa Tracker at noradsanta.org, or on santatracker.google.com.
According to a spokesperson for the Royal Canadian Air Force, four fighter jets will escort Santa through Canadian airspace as he makes his approach to Alaska from the east.