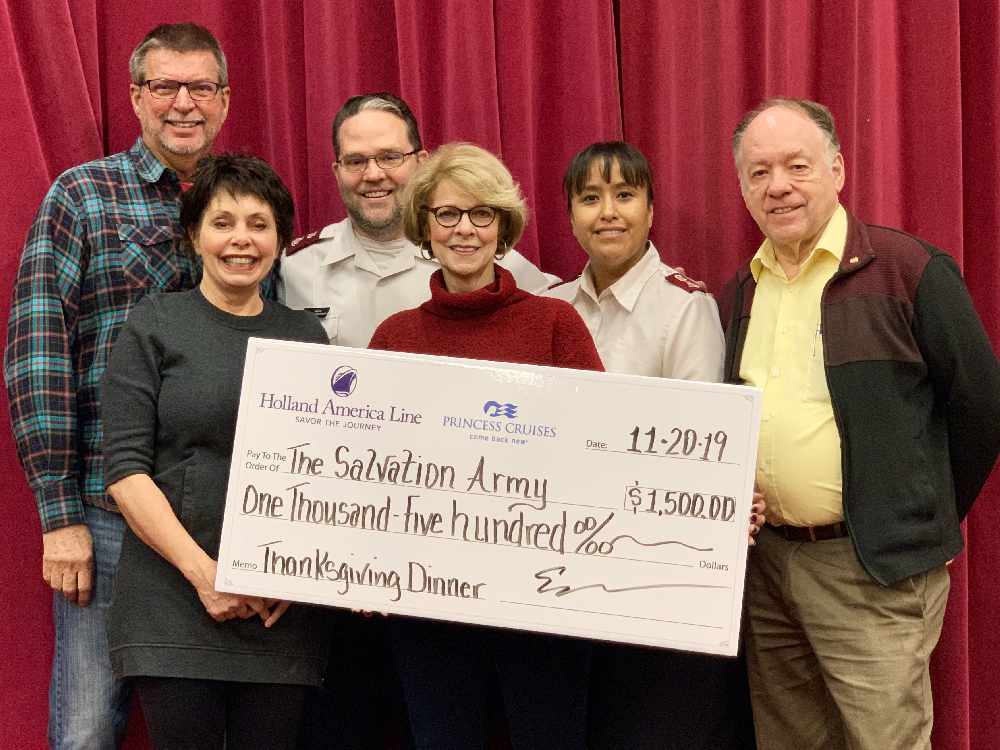 Presenting the check: Board members J. Allan MacKinnon, Renda Heimbigner and Ginger Johnson, and Kirby Day, Port Operations Manager, Holland America/Princess, Major Shane Halverson, and Major Gina Halverson.
Juneau, Alaska (KINY) - The Salvation Army in Juneau is feeding the needy over the holidays -- and they recieved a big nod of support this week.
The Salvation Army Community Thanksgiving Dinner fed over 500 meals last year.
On Wednesday, the organization received a check for $1,500 from Holland/Princess Cruiselines.
"Without the help of volunteers and donors, this could not happen," said The Salvation Army's Gina Halvorson "Just today a wonderful donation to help make this possible came in from Holland/Princess Cruiselines."
All are welcomed to the event, which will be held at Hanger on the Wharf on Nov. 28 from 11 a.m. to 1:30 p.m.
The ceremonial first cut of the turkey will be done by Juneau Mayor Beth Weldon.