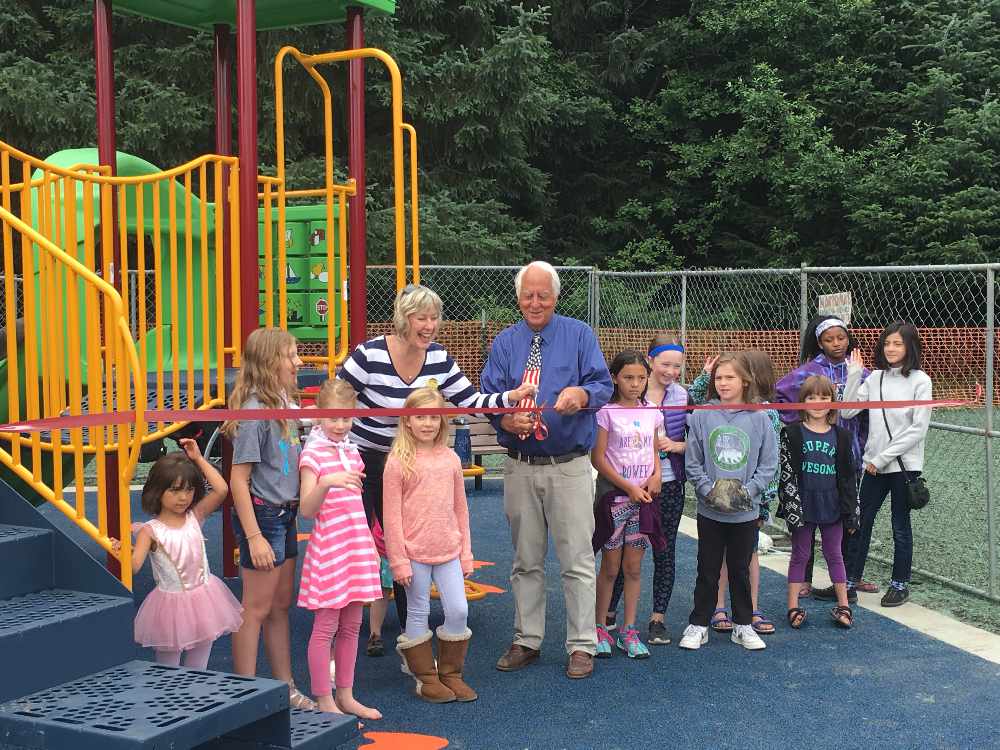 Juneau Mayor Ken Koelsch and GVR President Sharon Burns cutting the ribbon for the Riverside Rotary Park.
Juneau, AK (KINY) - The Riverside Park was filled with the laughter of children on Saturday morning as the Glacier Valley Rotary Club cut the ribbon on a new playground.
There are new swings, slides, and cushioned ground that will ensure, not only a fun place to bounce around in, but also makes falls not as harsh to young ones. This new equipment is also just part of the first phase of the masterplan. Soon, there will be construction of a larger shelter for families to be out of the rain or gather for picnics.
Funding was provided by the Glacier Valley Rotary Club through their various fundraising efforts. There was a little help from the CBJ Parks and Recreation department for things like pouring the concrete foundation. Charlie Williams, the project manager for the Riverside Rotary Park explained how volunteers helped make the park a reality.
"The city hired a contractor, who did all the underground work and did all the excavation and poured the concrete retaining wall around this, and then the rotarians received a 40-foot van full of play equipment, huge crates. We unpacked all the crates, assembled all of the playground equipment, and that was quite an effort that was probably about 40 Rotarians in one day putting a lot of volunteer hours in."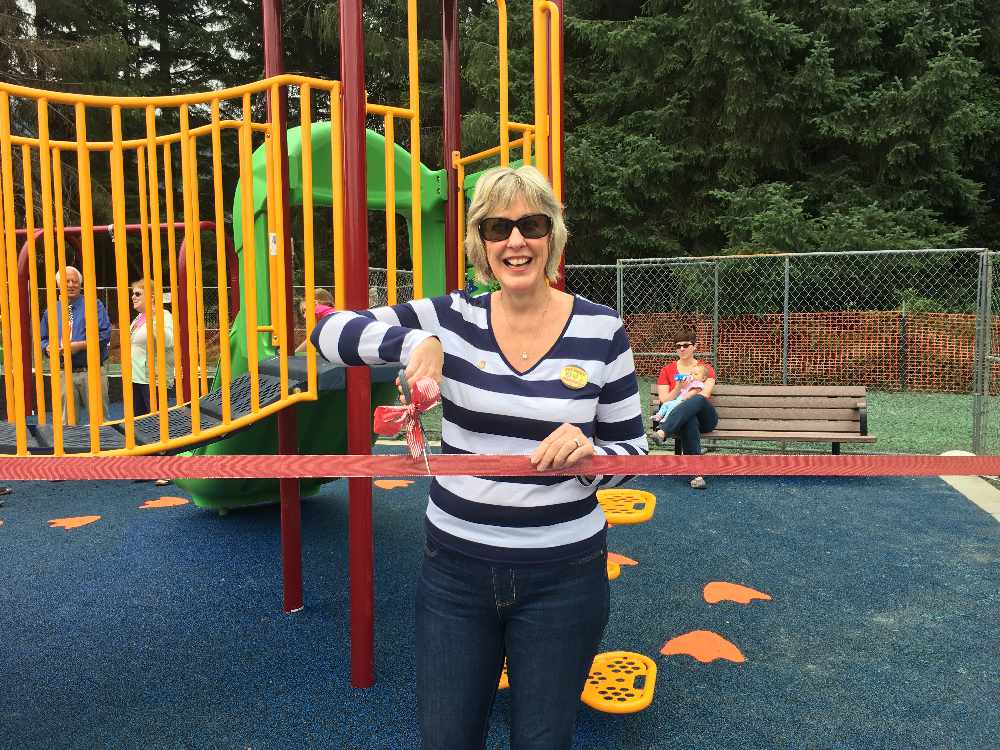 President of the Glacier Valley Rotary Club, Sharon Burns, said that parks are an integral part of making a community more vibrant.
"Something like this adds real value to a community, because it becomes a gathering place, not just for kids, but for families. I think a lot of times we think about kids living behind screens, laptops, and games. Something like this gets kids outside. It gives them an opportunity to run off some energy, to play with other kids, build social skills, and I think from that point of view it's a really valuable asset for the valley."
Williams enjoyed seeing the children play on the new equipment.
"I don't think there's anything as great as kids laughing, playing, screaming, and having a great time."
"This park is just perfectly situated, because we have low income housing, we have some pretty dense housing right around here, we have all the neighborhoods. You can come over here anytime of the week and there's always people here, especially in the evenings. It's just a great place to congregate and this park just makes it so that it's getting a little closer towards complete in what what the park offers to people."
The largest fundraiser of the year for the club is coming up soon. Burns wanted to remind people about the Duck Derby.
"Don't forget to get your ducks in the $10,000 Duck Derby, because the proceeds of the Duck Derby are things that help fund projects like this Rotary Riverside Park and the Duck Derby is next Saturday, August 4th, at Gold Creek."