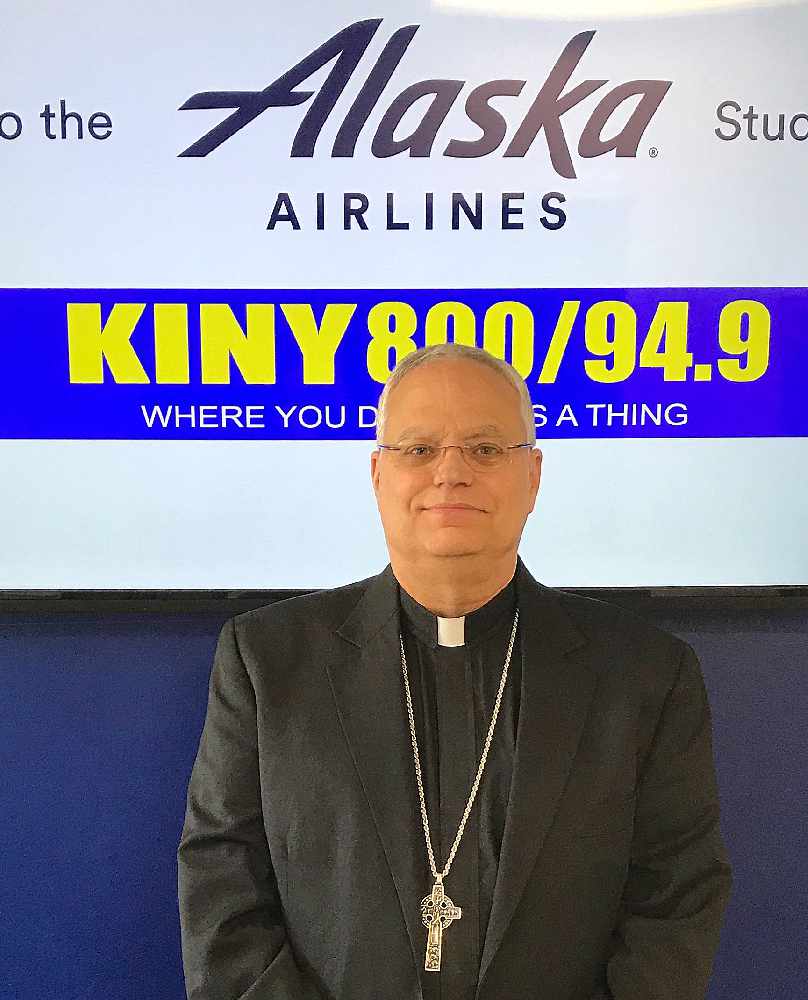 Juneau, Alaska (KINY) - The Most Reverend Andrew Bellisario, the bishop of the Diocese of Juneau, provided an update on Acton Line on the independent commission he appointed to review diocese files relating to sexual misconduct.
He said the commission has completed its review and submitted to him. The bishop said he is just now starting the process of reviewing it. He hopes to have a report or a statement about it within the next month to six weeks.
The membership of the commission underwent change.
In addition to former Juneau Police Lieutenant Kris Sell, retired Superior Court Judges Patricia Collins of Juneau and Tom Schultz of Ketchikan were initially appointed. Judges Collins and Schultz resigned for personal reasons, according to the bishop. Taking their places were retired Juneau District Court Judges Keith Levy and Thomas Nave.