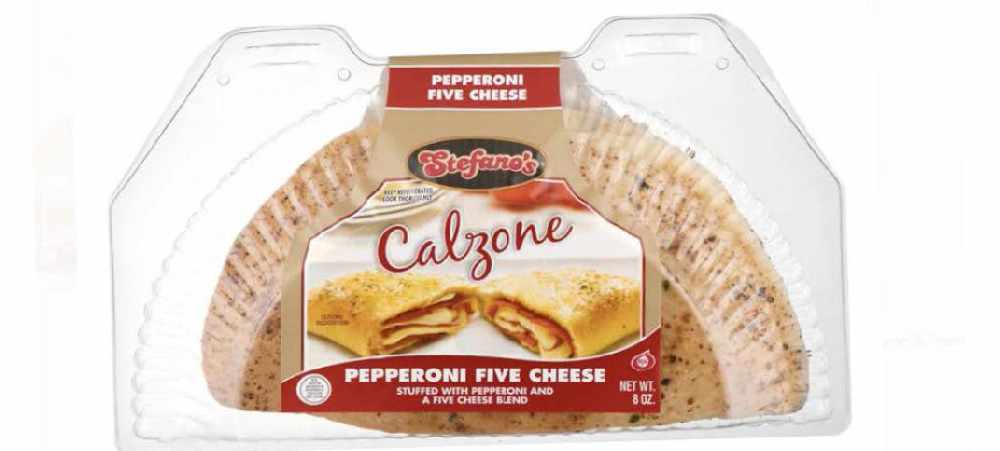 Juneau, AK (KINY) - The USDA have announced a recall of a Stefano Foods Calzone that could have sharp plastic bits in the product.
It was revealed that Smithfield Packaged Meats Corp. , who are doing business as Stefano Foods , a business in Charlotte NC, is recalling over 24,000 pounds of pepperoni five cheese calzones that could have extraneous materials in them. Noted specifically was the potential for hard, sharp, clear plastic pieces.
The calzone are packaged as not fully cooked and were produced on May 23rd. The exact product is an 8-oz deli tray of "Stefano's Calzone Pepperoni Five Cheese Stuffed with Pepperoni and Five Cheese Blend" with the lot code 14318B and the use by date of 1/18/2019 on the packaging.
The issue was uncovered after many consumers contacted Stefano Foods, who then notified FSIS. One customer reported that they received a cut in their mouth after eating one of the calzones. Those concerned about injury or illness related to this product are encouraged to contact a healthcare provider.
FSIS noted that the main concern is that many consumers could have these calzones in their freezers. These products should be thrown away or returned to the place of purchase.
Consumers with questions about the recall can contact Wendy Johnson, Consumers Affairs Manager, Smithfield Packaged Meats Corp., at WJohnson@Smithfield.com or 1-877-933-4625.