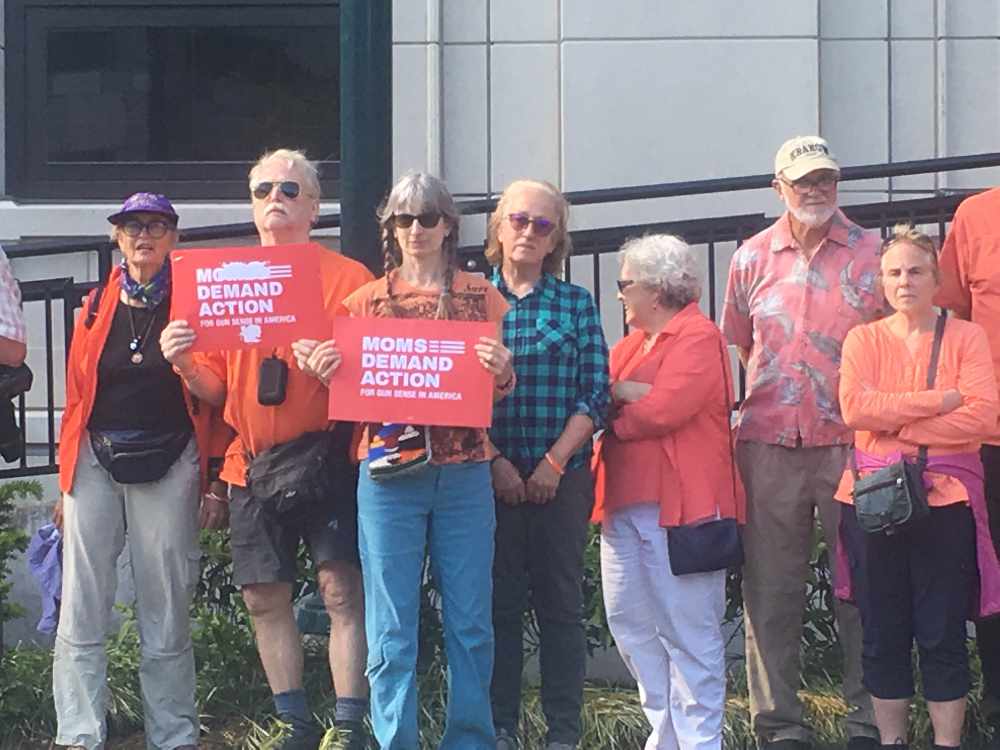 Juneau, Alaska (KINY) - A group of about 50 protestors asked the legislature to pass laws that take guns out of the hands of dangerous people.
The protestors held signs that said Moms Demand Action. Tarr's bill, House Bill 75, has languished in the legislature after being proposed in 2018.
The bill was modeled after laws in Indiana and Connecticut. It was an outgrowth of a shooting in which an individual with a gun sought mental help in Anchorage but didn't get it. The proposal would allow a police officer to seek a judge's order confiscating firearms from a person threatening suicide or violence to others. The confiscation order could last up to six months.
Organizer John Sonin said gun violence prevention was the goal of the rally, "Security measures are important but we need common sense gun laws."
Over 100 people are killed by handguns in the United States every day.
The group pointed to the increase in violent crimes involving guns at schools and the high rates of suicide in Alaska as two reasons for more gun laws.
Supporters were asked to wear orange to the event. Today is National Gun Violence Awareness Day.