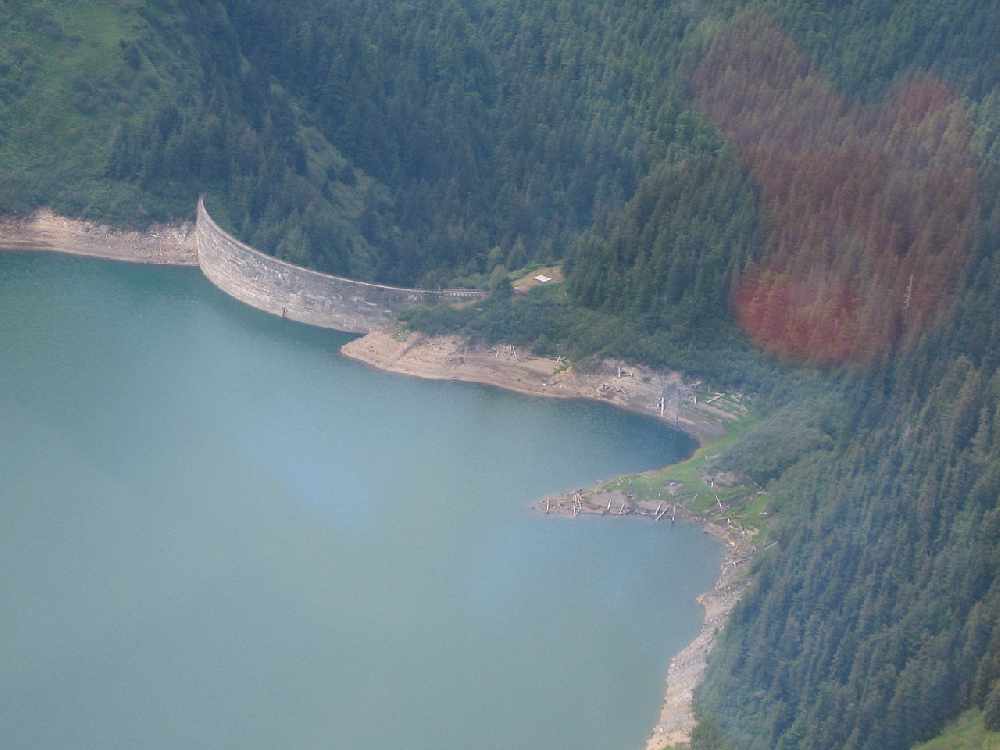 Photo credit to Wikipedia.org
Juneau, Alaska (KINY) - A voluntary notice was put out this morning urging areas of the borough to conserve water.
Officials said the sustained dry weather has caused the City and Borough of Juneau's Mendenhall Valley water supply to dip below normal levels, and the Public Works Department is asking residents from Lemon Creek to Tee Harbor to conserve water use until further notice.
Water for the area comes from the Salmon Creek Reservoir water station. CBJ will notify the public once typical weather patterns resume and the water storage tanks are back to normal levels.
Please limit activities such as washing cars and boats, watering lawns and gardens, etc. Lack of water conservation can result in lower water pressure, potentially causing areas of the community to be without water.
CBJ officials said they appreciated the community's voluntary efforts to conserve water.