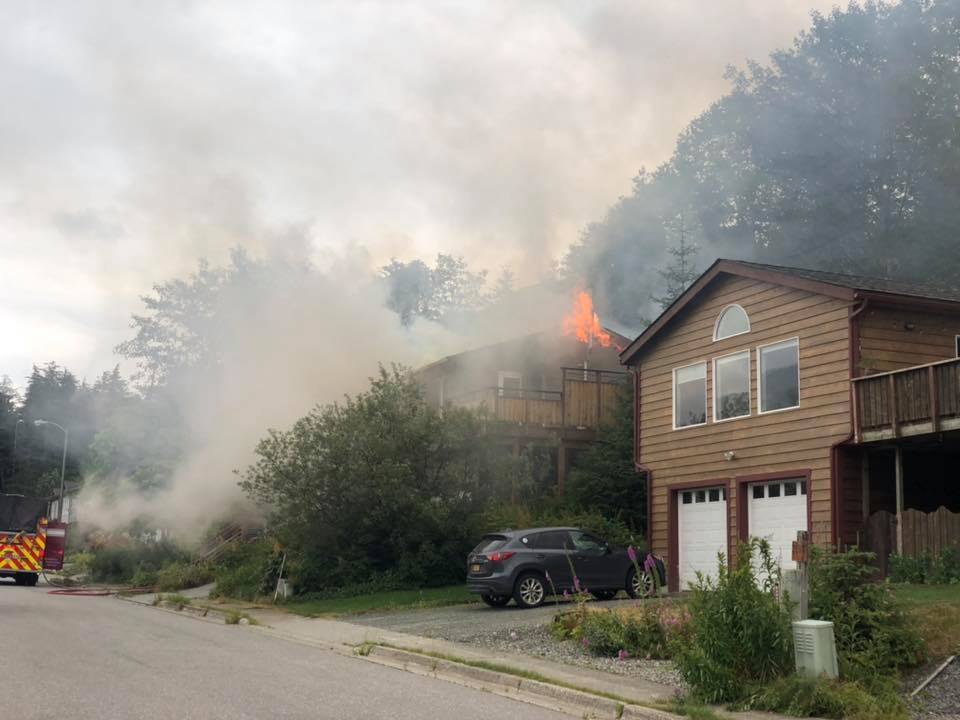 Photo courtesy of CCFR
Juneau, Alaska (KINY) - Capital City Fire Rescue was dispatched Thursday to a residential structure fire on the 2000 block of Foster Avenue on Douglas.
According to a CCFR press release, while en route, heavy smoke was visible from the Juneau Douglas Bridge.
"Upon arrival, flames were seen from the second floor of a single-family home," the release states. "There were no people in the home, only one dog who escaped once fire personnel opened the front door."
The Fire Marshal's Office conducted a fire origin and cause investigation and determined the fire was accidental. The fire originated on the exterior deck on the back of the home. There was a plastic storage tote that was being used for ash disposal. The ashes generated enough heat to melt the plastic tote.
The fire traveled vertically to the roof eave and broke out the glass from a large sliding glass door, which allowed the fire to enter the structure.
The estimated damage is approximately $75,000. The home was insured.